5 Common Beginner Dirt Bike Mistakes
Chaparral Motorsports
|
September 12, 2015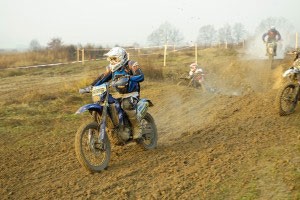 Whether it's a motorcycle or dirt bike, it takes time to get used to your ride. Every rider, no matter how experienced or trained, can tell you at least one story of how they made embarrassing beginner dirt bike mistakes in their early days of riding. Mistakes happen when you're learning how to ride, but the most important thing is to learn from these errors and become a better rider. Additionally, you want to know the common mistakes beginner riders make so your first drop, spill or crash isn't a harmful one.

Here are five common beginner dirt bike mistakes new riders often make:

1) Going Too Big In The Beginning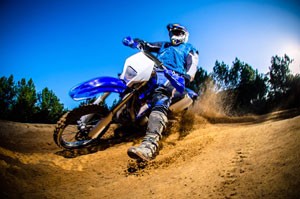 Dirt bikes come in all different sizes and sometimes beginner riders like to invest in the fastest and highest cc ride the second they get their license. Motorcycles are in a lot of ways like cars in a lot of ways - do you really think your first car should be Ferrari?

It's this type of mentality that gets dirt bike riders injured. It's always smart to start small. While you want a bike that fits you, you also don't want to start on a ride that usually is more than 250 cc or 350 cc. It takes time to get used to your ride so don't think you're a pro the second you pass a motorcycle class.

2) Improperly Balancing Your Bike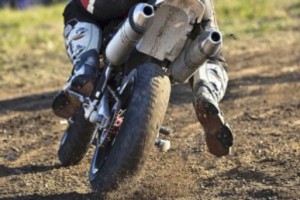 Another problem that seems to plague beginner riders is understanding balance. It's important to know the weight of your bike and how your own weight affects your riding. When you're starting out, it's common to feel uncomfortable in your positioning. This is just because you're not used to balancing the weight of the bike. The best way to handle this is start out slow when taking off and always be ready to stop and balance your bike. The more control you have with your bike, the better you'll be able to balance and avoid tipping over.

3) Misusing The Clutch And Throttle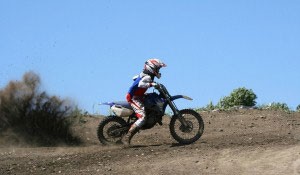 Your clutch and throttle are probably the two hardest things to get down when you're learning how to ride. It takes constant practice to get a good feel of what is commonly known as the friction zone. The friction zone is simply the balance between letting up on the clutch and figuring out how much throttle is needed. Your friction zone is found when you start to the feel the bike pull forward and how much pressure you can release on the clutch.

If you stall your bike a few times, that's completely fine. But before you go out on the road, you truly need to have a knack of the friction zone and that's only achieved by constant practice.

4) Looking Down Or In The Wrong Direction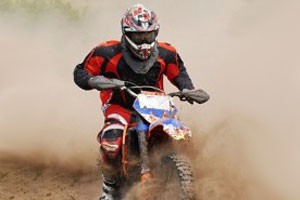 Many riders have a tough time getting their vision down when first riding a dirt bike. It's far too easy to look down when you're riding to make sure you're shifting correctly, going the appropriate speed or to see if you're in neutral. To significantly reduce the risk of crashing, always keep your head up and have a clear vision of where you're going. It's commonly said to look where you want to go. This is especially helpful when turning. When you look where you want to go, your body turns appropriately with the bike the right direction.

5) Not Having The Right Gear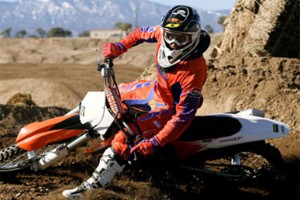 Getting your first dirt bike is an exciting time. However, many riders get too amped to ride and don't invest in the proper motorcycle gear first. Before you hit the dirt track, invest in proper dirt bike boots, a full-face helmet, goggles, motorcycle jacket, knee and elbow pads and gloves.