Honda CB500F Recall Affects Many Other Models
Chaparral Motorsports
|
August 29, 2015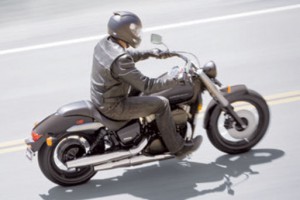 Honda is well-known for manufacturing automotive and motorcycle parts that can be used on the majority of its vehicles and across numerous model years. This makes Honda ideal for those who want to change out street bike parts at an affordable price. However, when a major recall occurs, the number of affected vehicles skyrockets due to Honda's interchangeability.

Recently, Honda recalled a starter relay switch, which is featured on a large scale of Honda CB motorcycle models. The first recalls did not impact the U.S., but new information shows the recall does affect American-bought Honda motorcycles to the tune of roughly 45,000 bikes.

Honda said the starter relay switch could have been improperly treated with sealant, which would lower the resistance level for the main fuse and cause the disruptions in the battery voltage throughout the electrical system on the motorcycle. If the faulty sealant does give way, riders will likely experience failure to start or stalling if the bike is able to run.

Additionally, Honda warned in the most extreme cases, the incorrectly treated sealant could allow the starter relay switch to catch fire. However, Honda dealers will inspect all recalled motorcycles to ensure riders' safety and upgrade the bike.

Some of the motorcycles included on the recall list are: the 2015 Honda CB300F, Forza NSS300, CB500F, CB500FA, CB500X, CB500XA, CBR600RA, CBR600RR, CTX700N, NC700X, Honda Shadow models and Honda VT1300CX.

Fuel Level Sensor Recall For Honda CB500F
[caption id="attachment_49660" align="alignright" width="300"]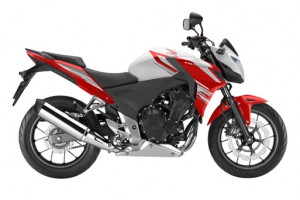 2015 Honda CB500F[/caption]

While the relay switch affected the majority of Honda motorcycles, another recall made by Honda was specifically for the CBR500R and the CB500F, which pose an issue with the fuel level senor.

Honda explained the fuel level sensor float arm, which detects the amount of fuel in the gas tank, has deformed on certain models. This causes the arm to break from the sensor body and will give riders an improper fuel gauge reading.

Additionally, the motorcycle manufacturer said the issue could cause a short circuit and blow a fuse through contact with negative and positive terminals at the base of the fuel pump. This would cause the engine to stall. There's no number yet on how many motorcycles are affected by the fuel sensor issue, but again, anyone with these model bikes should visit their nearest Honda dealer immediately.

Honda motorcycles in the U.S. and Canada are included in the fuel sensor recall.