Indian Motorcycles Announces 2016 Lineup At Sturgis
Chaparral Motorsports
|
August 13, 2015
[caption id="attachment_56324" align="alignright" width="300"]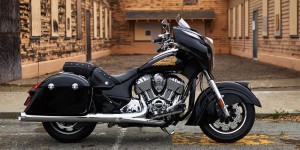 2016 Indian Chieftain[/caption]

Even though the Sturgis Motorcycle Rally is technically sponsored by Harley-Davidson, having a different host company didn't keep Indian Motorcycles from announcing their 2016 lineup. The new 2016 Indian Chief Dark Horse and the rest of the 2016 lineup was showcased at the enormous motorcycle rally.

The Dark Horse's bold design gained plenty of attention at the event with many Indian fanatics eager to get behind the handlebars. Additionally, the 2016 Indian Scout ABS was announced to event goers at Sturgis. This bike is a pure middleweight cruiser with a dry weight of only 558 pounds.

Indian Scout As Nimble As Ever
[caption id="attachment_56323" align="alignright" width="300"]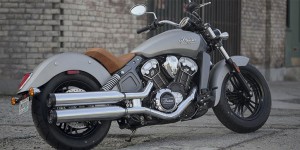 2016 Indian Scout[/caption]

Indian Motorcycles have seen success with the Indian Scout and the manufacturer made tweaks to the 2016 version to attract even more customers. As Indian gets its big chunk of the global market share for motorcycles, the Scout has even greater balance, precision handling and performance that cannot be matched.

The scout has a lower seat height at 23.5 inches and a compact design that helps increase stability, which makes the motorcycle ideal for riders of any size. With 100 hp generated from a liquid-cooled 1130 cc V-Twin engine. The bike's gloss black paint job is certainly striking, but there are also color variations such as Thunder Black Smoke, Silver Smoke and the new Wildfire Red.

Alluring Dark Horse Strikes Again
[caption id="attachment_56327" align="alignright" width="300"]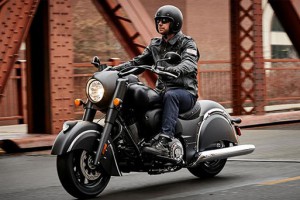 2016 Indian Chief Dark Horse[/caption]

The 2016 Indian Chief Dark Horse is at it again with a matte black finish from front to back, according to the company release. The only chrome you'll see is on a few decals and with the exhaust. The new Dark Horse also features a lower seat height for style, power and control. With 119 foot-pounds of torque, the Dark Horse has plenty of power for cruisers in its class.

The bike uses keyless ignition through a key fob and the chassis and suspension are the exact same parts used on the award-winning Indian Chief Classic. Additionally, Indian will release its 2016 Chief Classic, Vintage and Cheiftain.

Chief Vintage Is Ready To Cruise
[caption id="attachment_56326" align="alignright" width="300"]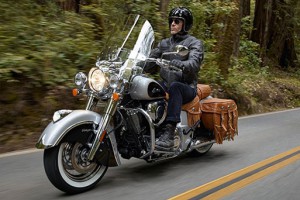 2016 Indian Chief Vintage[/caption]

With a custom two-toned paint job and fringed leather saddle bags, the Chief Vintage is sure to turn heads. These motorcycles are some of the most sought-after heavyweight cruiser motorcycles because of the premium chrome, leather and absolutely classic look. Also, Indian will release the 2016 Roadmaster, which is one of the most anticipated touring motorcycles to be released for the 2016 model year.

With almost 38 gallons of storage, custom heat grips, dual heated seats, ABS, a tire pressure monitoring system and a power-adjusted windscreen, the Indian Roadmaster is one of the most luxurious touring motorcycles available.

2016 Indian Motorcycle Lineup