Famous Jurassic World Motorcycle Sold For $44,000
Chaparral Motorsports
|
August 3, 2015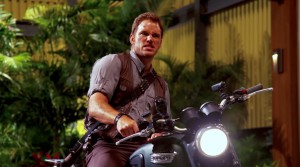 On Aug. 2, the auction ended on the Triumph Scrambler motorcycle Chris Pratt used to dodge velociraptors in the blockbuster movie Jurassic World. Apparently, the motorcycle caught the eyes of many collectors since the winning bid ended up reaching nearly $44,000 during the charity auction held on eBay.

The Scrambler used in the movie was a one-of-a-kind piece of movie memorabilia as there were only three made for the entire movie. Two are still in the hands of Pratt and the movie company, which makes the one on auction the only bike available to the public. According to the source, the third motorcycle was given to The Distinguished Gentleman's Ride, which is the official charity partner of Triumph. The organization works to raise money for those battling Prostate Cancer.

The Distinguished Gentleman's Ride is held on the last day of September each year and is spread across numerous major cities and countries. The charity event hosts a plethora of classic-inspired and custom-built motorcycles to help raise funds for Prostate Cancer Research.

Roughly 350 cities will participate in this year's event throughout 75 different countries. The goal is to raise $3 million across the world through the more than 30,000 participants expected to be involved with the charity event.

The Scrambler Specs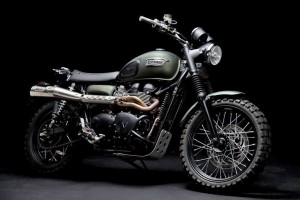 The Triumph Scrambler was heavily based on the British motorcycle manufacturer's Bonneville model. The Scrambler has an 865cc engine, with a signature Hinckley twin cylinder engine. The off-road features go along with the sleek build that seems to replicate old World War II-era motorcycles.

Triumph continues to make a splash in hit movies as their motorcycles have been featured in movies with famous actors such as Steve McQueen, Marlon Brando, Ryan Reynolds, George Clooney and Bradley Cooper.

Chris Pratt's Jurassic World Journals: Motorcycle Video
http://www.youtube.com/watch?v=Z_bL6rq5UGA