Polaris Q2 Sales Increase Among Paint Manufacturing Speculations
Chaparral Motorsports
|
July 29, 2015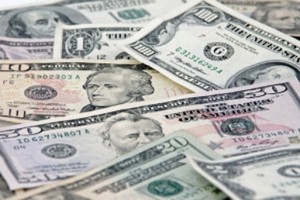 Polaris Industries Inc., which is responsible for the manufacture and sales of the Victory Motorcycles and Indian Motorcycle brands, recently released its second quarter earnings for 2015. The major motorcycle manufacturer said sales across the board grew by 57 percent compared to the second quarter of 2014. Sales figures reached $162 million for the second quarter of 2015, while it only hit $103 million in the same three-month period in 2014.

Additionally, Polaris saw an extremely successful first six months of 2015 with total sales hitting $299.5 million, which was $117.6 million higher than 2014's first two quarters, a nearly 65 percent jump. Of that total sales increase, Scott Wine, CEO and chairman of Polaris, said Indian motorcycles had a lot to do with the spike in sales.

Indian Leading The Pack In Sales
[caption id="attachment_47873" align="alignright" width="300"]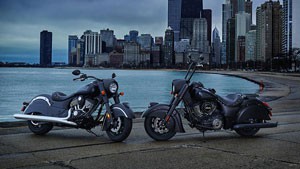 2016 Indian Chief Dark Horse[/caption]

In the first six months of 2015, the Indian brand had more than a 100 percent rise in retail sales compared to the same time in 2014. Polaris is also the manufacturer of the Slingshot, one of the more innovative motorcycle hybrid vehicles ever made. The report showed the Slingshot accounted for a large portion of Polaris' sales, while Victory motorcycle sales slightly dipped for the quarter.

"In addition to reporting record second quarter sales and earnings, there are numerous positive undertones to our results this quarter," said Wine. "Motorcycle demand, notably including Slingshot, remains exceptionally high. Our Asia Pacific/Latin America business continues to grow and we are encouraged by the favorable response to the Multix launch in India last month."

Wine said Polaris is about innovation, which he says has a lot to do with the success of the company this quarter. The company plans to release a large portion of its 2016 lineup in the upcoming weeks.

Paint Issues Coat Polaris As Penny Pinchers
[caption id="attachment_47872" align="alignright" width="300"]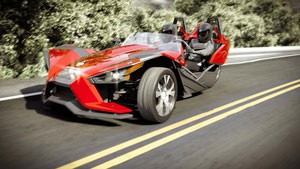 2015 Polaris Slingshot SL[/caption]

Recently, news hit that Polaris would be cutting costs in its Spirit Lake, Iowa, facility by reducing some of the important equipment for painting motorcycles, ATVs and other off-road vehicles, The Wall Street Journal reported.

The company hired a consultant to see how much a new painting system would cost the Iowa facility. The agency recommended $41 million would work for a new painting system at their motorcycle plant. However, Wine decided to go against the recommendation and only spend $30 million, which leaves out critical machinery such as a infrared dryer.

"Between ongoing improvements in our inventory management systems and North American retail sales growing 11 percent, dealer inventory growth moderately decelerated in the second quarter," Wine said in an official statement. "However, earnings were dampened by significant cost pressures, and delayed shipments, related to continued difficulties with our new motorcycle paint system in Spirit Lake, Iowa."

Fixing The Paint Problems
[caption id="attachment_47459" align="alignright" width="300"]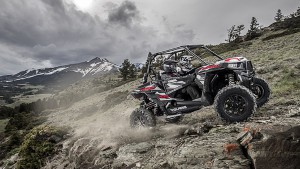 2016 Polaris RZR XP Turbo EPS Side by Side[/caption]

The company worked with the limited paint system to test out the painting process, but quickly discovered it could not keep up with full operation with the penny pinching decisions, the Journal reported.

"We outsmarted ourselves," said Wine. "The laundry list of mistakes is staggering."

Wine said he was not being cheap about manufacturing, but instead, was told by a Polaris insider that it would not need to spend that additional $11 million. However, once Wine revealed the facility needed that excess funding, the project manager for the painting system left Polaris.

The CEO said motorcyclists are picky about their paint jobs, and have the right to be so. In fact, the majority of Polaris's products are built for off-road terrain, which means paint jobs are critical when splashing in mud.

At the same time the $11 million cutbacks have likely led to almost $20 million in recovery costs.