6 Safety Tips ATV Riders Really Need To Consider
Chaparral Motorsports
|
July 16, 2015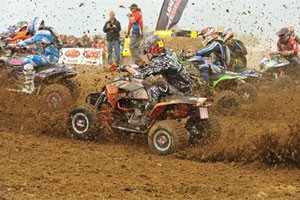 With the summer weather in full effect, the ATV riding season is well underway. Many ATV riders are hitting the trails and dirt paths, but many tend to forgo necessary safety tips. Since many feel more comfortable driving ATVs than a dirt bike or motorcycle, ATV riders tend to push the limits on safety.

Driving an ATV feels very similar to a car, which puts confidence in first-time and seasoned riders. However, even without the traffic, ATV riders should consider these six important safety tips before hitting the trails or taking a spin around the MX park:

1) Know When You're Tired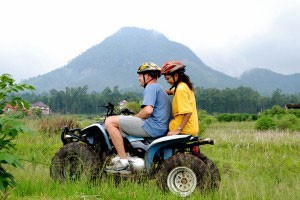 ATVs are absolutely a blast to ride and some people will spend hours on their four-wheeler in a single day. However, ATVs take a lot of mental acuity and actual strength to control for hours on end. A big safety risk for ATV riders is dehydration and exhaustion.

It's absolutely critical to take an hour break in the middle of your ATV adventure to rehydrate and power back up. Bringing a lunch or stopping for a snack and water is a great way to break up the riding day so you're mentally and physically ready to keep riding.

2) Leave The Tricks To The Motocross Pros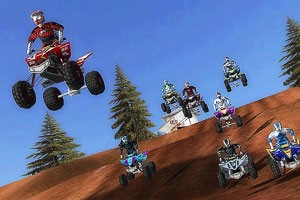 Another mistake many ATV riders make is attempting tricks or stunts on their rides. This poses a huge safety risk, and more times than not, is one of the main reasons why people end up in the emergency room after a day of ATV riding.

The majority of ATV accidents are caused by people attempting tricks and stunts. Additionally, many ATVs are not built for these types of tricks, which will lead to costly repairs. Anything you can do to discourage accidents or damages from trick-riding is optimal for your safety and your wallet.

3) Don't Let Minors Drive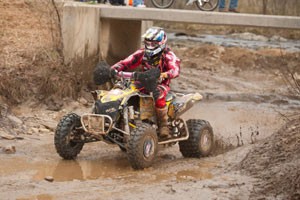 In many parts of the U.S., to legally drive an ATV, riders must be at least 16 years old and have a valid driver's license to operate the vehicle. There are certain youth ATV models to help kids learn how to ride. However, standard quads, four-wheelers and ATVs must be operated by a fully-qualified, legal driver.

Even though you're likely riding off road, there's still a major safety risk allowing minors to drive ATVs. So know your local regulations and make sure your youth ATV riding gear fits as best as possible before heading to the trails.

4) Always Communicate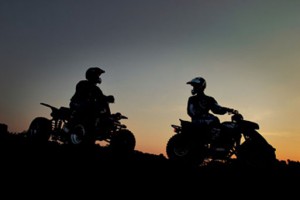 It's important to communicate with those you're riding with by carrying walkie-talkies, a cellphone, or motorcycle communication equipment. Additionally, you should let someone know you're out riding in case you become stranded or get in an accident.

If you're riding alone, you always want to let someone know where you'll be and have a cellphone on you. It's easy to run into a simple problem like a flat tire since most ride in wooded areas. Always keep your line of communication open.

5) Wear A Helmet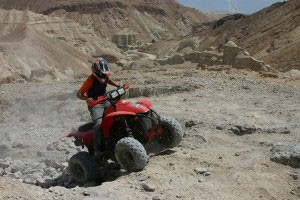 While this might seem like the most obvious safety tip, many ATV riders do not wear a helmet while operating the vehicle. Because of this, the majority of serious ATV accidents happen when the rider is not wearing a helmet. You should always make sure you have the correct helmet while riding. There are many full-face motocross and open face helmets available. There's absolutely no reason not to wear one while riding.

6) Invest In Protective Gear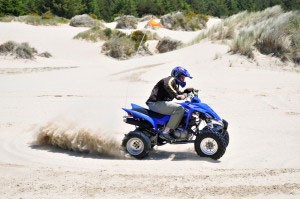 Starting with a helmet is great way to increase your safety, but you should also invest in protective riding gear. Riding in wooded environments brings on a plethora of risks of unpredictable terrain that could lead to an injury. Proper eye protection, gloves, boots and jackets should be worn at all times while operating an ATV.