5 Things To Consider With Your Dirt Bike's Suspension
Chaparral Motorsports
|
July 7, 2015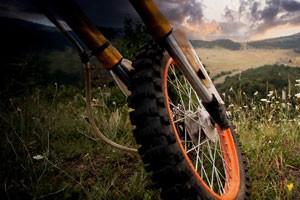 Your dirt bike's suspension is one of the most important things to tune and work with to help you feel more comfortable on dirt or rugged terrain. Your suspension can affect your tires, fork, shocks, chain drive and wheels. The better and more maintained the suspension is on your bike, the more likely you will make these other parts last.

While working on, changing or adjusting your suspension might seem like something that should be handled by a mechanic or dirt bike professional, there are still important elements to know. Here are five things to consider with your dirt bike's suspension:

1) Ensure Chain Is Well Lubricated And Has Enough Slack
[schema type="chaparralproduct" url="http://www.chaparral-racing.com/product/d-i-d-520dz-2-gold-chain/312-2784.aspx" name="D.I.D 520DZ 2 Gold Chain" image="312-2784" alignment="right" ]While you might not think much about your chain drive when it comes to suspension, your chain actually can have an effect on your rear suspension if the linkage is to tight or loose. Stiff chains put a lot of pressure on your suspension and make it more difficult for the bike to take off and move forward. On the other hand, a low chain will make your bike work harder just to get moving.

You should check your chain slack and make sure you can tug on it, but not move it substantially. This will help lessen the leverage of shock on impacts and the overall stiffness of your ride. To ensure your bike's chain is well-maintained, lubricate it and check it often.

2) Check Your Tire Pressure
[schema type="chaparralproduct" url="http://www.chaparral-racing.com/product/accugage-with-hose-0-15-psi/315-0254.aspx" name="Accugage With Hose 0-15 PSI" image="315-0254" alignment="right" ] Dirt bikes ultimately work the best when their tires are properly inflated. When your tires don't have enough air, impacts will be more forceful on your suspension and possibly damage your fork.

Additionally, you don't want to be on a dirt track and suddenly get a flat tire. Having properly inflated tires helps prevent flats and keeps suspensions intact. The less your tires are inflated, the more likely you will have a distortion of your load, which will make your ride uncomfortable and overly sensitive.

3) Know Your Bike's Sag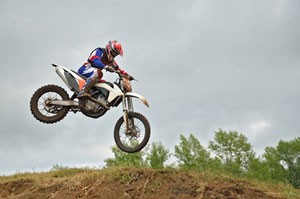 Your dirt bike's sag is essential to your suspension because this determines how well you take bumps and what works most efficiently at higher speeds. The sag, or ride height, is the distance from the center of your front or rear wheel to the back suspension or front fender.

When you're rear is too high and the front sag is too low, your bike becomes unstable and can be compromised at higher speeds. However, if you're too high in the front and too low in the back, your front end could have difficulty absorbing large bumps in the front. Each scenario is dangerous for riders if they don't know their current ride height. Make sure you know your sag before you hit the course.

4) Does Your Bike Bottom Out?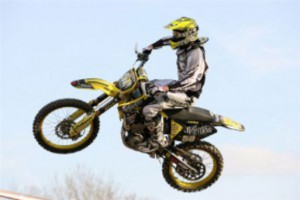 Another thing to consider with your suspension is if it suffers from bottoming. When your suspension bottoms out, you hit the ground much more forcefully, which can do even more damage to your ride. If you're constantly having a bottom out feeling, you need to consider stiffer springs or new shocks to relieve some of the weight being crunched on your bike. Depending on your weight, this could also cause your bike to bottom out more often.

5) Forks Build Air Pressure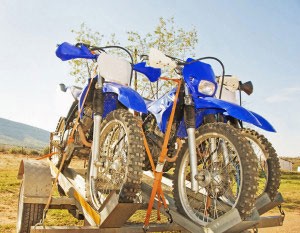 It's something every motocross rider should know, but suspensions build up air pressure internally over time. As the air gathers in your suspension, you will have a much tighter and stiffer feel while riding, and especially on dirt terrain. You can release the air by raising the front wheel off the ground so that your forks are completely cool before you let the bike sit.