New Color Options Planned For 2016 BMW Motorcycles
Chaparral Motorsports
|
July 6, 2015
[caption id="attachment_47568" align="alignright" width="300"]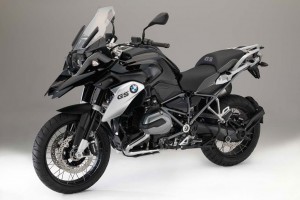 2016 BMW R1200GS Triple Black[/caption]

Sometimes to give motorcycle line-ups a little more flare, manufacturers will release new color options to the public. BMW plans to release a special edition 2016 BMW R1200GS Triple Black motorcycle, which will join the company's dynamic family of bikes.

Additionally, there will be updates for the following bikes:



K1600GT​

K1600GTL​

K1600GTL Exclusive

S1000RR​

S1000R​

S1000XR

R nineT​

R1200GS

​R1200GS Adventure ​

​R1200RT

F800GT

Each new motorcycle in the 2016 lineup will have similar builds as the 2015 models, but with new color options. Also, BMW announced it would replace some of its motorcycle's brake lights with upgraded technology. For example, the new BMW brake light will now flash during deceleration, which will make motorcycles more noticeable to drivers as the rider slows down.

BMW hopes the new technology will create more awareness of motorcyclists on the road and prevent rear-end accidents by having a more visible brake light for others on the road.

The company plans to introduce the new technology to the U.S., but it must first be approved by the National Highway Traffic Safety Administration's regulations and requirements.

2016 BMW Motorcycle Line-Up Image Gallery
(Click for full size images)
BMW Dynamic Brake Light Video
https://www.youtube.com/watch?v=lLu3ZOH3VTs

BMW Motorrad Dynamic Brake Light Video
https://www.youtube.com/watch?v=-Ys5XawbriE