Major Recall Hits Honda Motorcycles In Japan
Chaparral Motorsports
|
July 3, 2015
[caption id="attachment_47478" align="alignright" width="300"]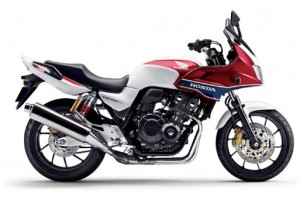 2015 Honda CB400 Super Bol D'or[/caption]

In Japan, Honda Motorcycles recently announced a major recall of more than 29,000 motorcycles due to an ongoing issue with the bikes' starters. In fact, the recall spreads across 37 different models, but currently, only motorcycles sold in Japan have been recalled.

However, there is a possibility that Honda could issue a worldwide recall on certain models, but for now, everything is sticking in Japan. Honda said the problem was caused by a defect in the magnetic switch in the starter, which did not receive the proper waterproof treatment.

This means that after a short period in the rain or around water, the motorcycles were overheating excessively, which caused damaged in the fuse or the wiring harness on the bikes.

Some of the most common problems that come with the overheating include engine stalls, short circuiting of internal wires and in some instances, fires start due to the magnetic switch and short circuiting.

Some of the more popular motorcycles from Honda involved in the recall include the CB250F, CB400 Super Four, CB250R, CB400R and the CTX700.

Some of the recalls are mainly due to specific parts on the motorcycle, which come from specific parts manufacturers. Additionally, the defective parts could be on other motorcycle manufacturers, which might lead to more recalls.

Currently, there's no certainty that any Honda motorcycles will be recalled in the U.S. However, the fact that these parts are not necessarily just manufactured in Japan could be cause for concern that recalls will bleed over and into other markets.

As for now, the 37 models will continue to be inspected to ensure starters are fully operational and safe for riders in Japan and around the world.