2015 Hollister Freedom Rally Gets Sponsor From Indian Motorcycle
Chaparral Motorsports
|
July 2, 2015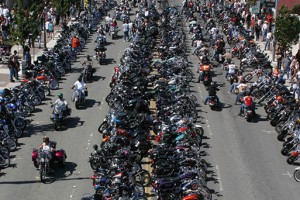 On July 3-5, the 2015 Hollister Freedom Rally will head to downtown Hollister, California, for a three-day [mageProductLink sku="pk-15-sturgis" title=""]motorcycle rally[/mageProductLink] in which will now be sponsored by Indian Motorcycle.

Indian Motorcycle is notorious for its innovative start, but it has also recently reentered the motorcycle manufacturing market. Chuck Schwartz, chairman of the Hollister Rally, explained that Indian and the motorcycle rally's ideas go hand-in-hand with iconic and vintage motorcycles.

Schwartz said he was proud to get Indian to sponsor the event since the company was one of the first motorcycle manufacturers and controlled the world's bike market in the early 1900s. Indian Motorcycle eventually went through bankruptcy, but in August 2013, Polaris purchased Indian and began re-manufacturing classic bikes with upgraded features.

"Indian Motorcycle is very proud to be the official motorcycle of the Hollister Freedom Rally this [Fourth of July]," said Kevin Reilly, director of sales for Indian Motorcycle. "As America's first motorcycle company, we have a shared history with long-running events like the Hollister Freedom Rally in bringing people together from all over the world to share in the American V-Twin experience and culture."

Reilly believes the Hollister location is perfect for showing the true spirit of the American biker, and is pleased to be working with the organization.

Live Acts And Sons Of Anarchy Stars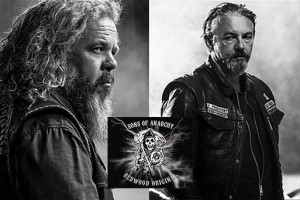 The Fabulous Thunderbirds will perform on July 3, while The Guess Who will play July 4 during the event. Other events include two guest appearances from Sons of Anarchy actors Tommy Flanagan (Chibs) and Mark Boone Junior (Bobby).

"The Hollister Freedom Rally is the 'birthplace of the American Biker' and we are excited to continue the traditions of such an iconic rally, but also bring in our own 21st century twist to it", said Schwartz. "We are very focused on bringing our experience and innovation to this great event with our sole objective being to provide bikers and vendors an exciting, fun and safe experience."

Additionally, GEICO Motorcycle Insurance and Russ Brown Motorcycle Attorneys will co-sponsor the major motorcycle event. There will be numerous events, prize giveaways, games and other activities at the event, along with thousands of motorcycles in attendance.