First Recall Ordered For Kawasaki's Ninja H2R In Australia
Chaparral Motorsports
|
June 28, 2015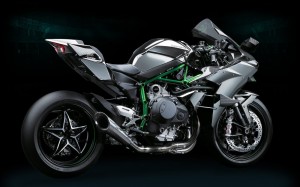 One of the most exciting superbikes to be released in 2015 is the Kawasaki Ninja H2R, which has a claimed horsepower of 300. However, recently the motorcycle manufacturer was forced to issue a recall in Australia after the Australian Competition and Consumer Commission said there were possible issues with the warning harness on the bike.

The wiring harness might be getting pinched between frame parts, which will cause issues with the wiring. This can cause the engine to stall or potentially cause as fire because of excess fuel injection.

However, the recall is only affecting motorcycles in Australia, but it's still uncertain if the recall will spread to other countries. For those who have purchased the road-legal version, the H2, this model has not shown any problems of pinched wiring in the safety harness.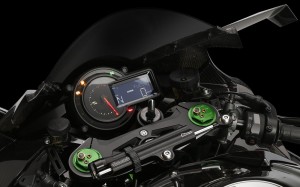 Even though the manufacturing issue has not been noticed on models sold in the U.S., those who have purchased the Kawasaki Ninja H2R are advised to closely monitor their safety harness and follow the news of the recall incase it reaches other markets.

Kirby Garlitos, a motorcycle blogger for Top Speed, recommended taking action to ensure the bike is fully safe and operational.

"I'd go to my local Kawasaki dealership and seek more information about this recall," Garlitos said. "If there's even the slightest possibility that the NHTSA could issue a similar recall in the future, I'd steer clear of riding the Ninja H2R until these problems are addressed."

This H2R is the highest-horsepower motorcycle to ever be built in the world, and technically is not street legal in most countries. Since riders would be taking this bike to the track at high speeds, owners should take all precautions with the recall.