Suzuki Unveils Its 2016 RM-Z250
Chaparral Motorsports
|
June 27, 2015
[caption id="attachment_47311" align="alignright" width="300"]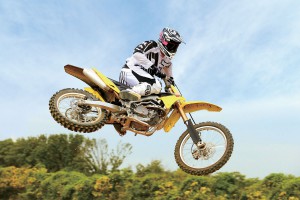 2016 Suzuki RM-Z250[/caption]

Suzuki recently announced its newest 2016 line up, which will include the entire RM series with a practically new bike as well. The RM-Z250 has been a part of the ongoing RM series for a while, however the 2016 Suzuki RM-Z250 has been all but re-engineered. The newest model includes the Suzuki Holeshot Assist Control (S-HAC) system, which allows riders to select different launch modes. This program will help riders get going from the starting gate in several different conditions.

If racers are in less than ideal surface conditions or if they need a more aggressive start, the S-HAC lets the rider choose. Along with the new system, Suzuki added a higher-grade suspension and a KYB air fork, which will increase overall performance.

Additionally, the RM-Z250's newly crafted frame is built to work from all the suspension upgrades. This means the bike will have more control through braking bumps, while keeping a light overall feel. The RM-Z's are known for their ability to take sharp corners and the RM-Z250 does not disappoint.

Redesigned Engine
[caption id="attachment_47310" align="alignright" width="300"]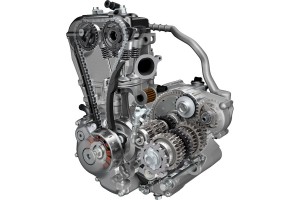 2016 Suzuki RM-Z250[/caption]

The RM-Z250 has a 249 cc, 4-stroke, fuel-injected engine. However, the entire engine has a new shape compared to other RM-Z models in the past. Suzuki was able to decrease engine braking by making a smaller crank web diameter by 0.5 millimeters. This will help limit friction and drag, which can sometimes occur in the engine's oil. The motorcycle manufacturer also hopes the reduction in drag will increase the bike's response.

The motocross bike improved greatly on its strength by reducing bike vibration. Practically everything on the bike is new besides the common plastic fairings used on most moto Suzuki models. Even the crankshaft is smaller and lighter to keep a better weight balance throughout the bike.

The bike's intake and exhaust cams are both new with a different lobe shape. The exhaust valve's compression release was also changed to help riders start off strong as well.