Harley-Davidson Still Battling For The Attention Of Younger Generations
Chaparral Motorsports
|
June 26, 2015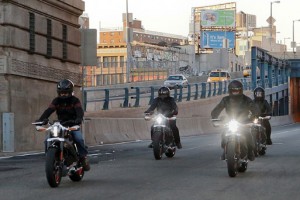 A challenge for motorcycle manufacturers is being able to attract a new generation of younger and more tech-savvy riders. While not everyone wants the latest and greatest gadgets on their bike, some major motorcycle companies are looking at all possibilities when it comes to satisfying customer needs.

One company looking to reach younger generations is a motorcycle manufacturer that was linked to the counterculture movement in the 1960s, Harley-Davidson. Matt Levatich, CEO of Harley-Davidson, explained how the virtual world seems to keep more young people indoors instead of taking to the road, The Wall Street Journal reported.

"I'm in the camp of: It isn't bad, it's just different," said Levatich. "[Eventually, there will be] a little bit of counterculture down the road. People are going to want to actually live for real, and I think we have a product that has a great fit with that outlet."

Moving To Electric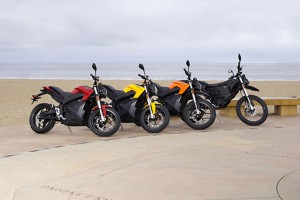 Harley-Davidson has thrown its hat in the ring of electric motorcycles, but Levatich believes their first official model, the Harley-Davidson LiveWire, won't be available until battery technology increases in the new two or three years, the Journal reported. Additionally, motorcycle manufacturers know there are many people out there who want to cut down on gas-guzzling vehicles, which makes the LiveWire so interesting.

Other companies such as Zero Motorcycles are basing their whole existence on electric-powered motorcycles. The company's popularity is still in its infant stages, but a new announcement to drop prices on all bikes could propel Zero. According to Auto Evolution, Richard Walker, CEO of Zero Motorcycles, said he wants to pass on the benefits of electric-powered motorcycles as soon as the company can.

This notion led to the company cutting costs on all its motorcycles by $1,350. Currently, the manufacturer has seven different motorcycles available with the cheapest (Zero FX ZF 2.8) at $8,495 and the most expensive (Zero SR ZF 12.5) at $15,995.

Worldwide Competition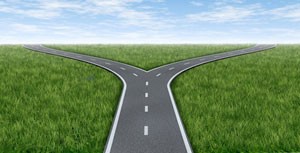 For the U.S.-based Zero and Harley-Davidson, the need for globalizing their market is essential. According to the Journal, Levatich encouraged U.S. suppliers to be more competitive in the global market.

Other competitors such as Honda and Kawasaki were able to benefit on the strong dollar inflating the yen value of U.S. sales. Levatich added that motorcycles bring a unity and community among riders and especially with his company's products. However, the CEO is still in search for answers to gaining more interest within younger generations.