2015 Motoblot Chicago Receives Sponsorship From Triumph
Chaparral Motorsports
|
June 24, 2015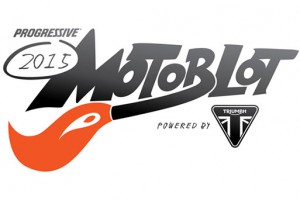 The 2015 Motoblot Motorcycle Rally in Chicago will get its official sponsor from Triumph Motorcycles, according to the press release. The event will take place from June 25 through 28, which will include live music, events and a motorcycle build-off competition throughout the weekend.

The Iron Moto Challenge is one of the top attractions of the event and this year will include four different teams: Motoworks Chicago, Windy city, Woodstock and a private builder in the area. This challenge is a no-holds barred event where each team will have to customize a Triumph motorcycle to their best ability to win the competition.

"Our goal is to bring together all the facets of this unique motorcycle culture, the bikes, builders, music, art, fashion and give them a great urban setting where they can celebrate," Motoblot Chicago Founder Larry Fletcher explained. "Motoblot is thrilled to continue its alliance with Triumph Motorcycles. Triumph is easily the favorite manufacturer of our attendees, all you have to do is look at the hundreds of Bonneville's, Thruxton's and Scrambler's that pour into the event."

Triumph Leads The Event Once Again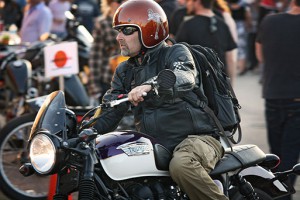 Triumph will be the top sponsor for the 2015 and 2016 Motoblot event. For years, the motorcycle rally has been one of the most acclaimed and attended moto events in Chicago, which showcases numerous custom and vintage bikes. Matt Sheahan, chief operating officer of Triumph Motorcycles America, explained the company's excitement by being a returning partner with Motoblot.

"The event is a celebration of the motorcycle lifestyle, so it's a perfect fit for the Triumph brand," said Sheahan. "Motoblot continues to grow in attendance and the features expand for all to enjoy. It's a must do event that kicks off the summer riding season."

This will be the 11th straight Annual Progressive Insurance Motoblot Chicago event in the city. Since its small upbringing in 2005, the yearly motorcycle rally has brought together numerous motorcycle, scooter and vintage riders.

The event will be held at Chicago's infamous Fulton Street and Cobra Lounge. Fulton Street will close at Ashland and hold the outdoor festival with a dual motorcycle and hot rod car show. Some of the live acts include: The Tossers, Wayne Hancock, Koffin Kats and Chicago School of Rock.

More information for the event can be found at Motoblot.com, as well as a fully detailed schedule of the weekend.

2015 Motoblot Video
https://vimeo.com/122270891