BMW Motorrad And Alpinestars Announce Collaboration On Airbag System Jacket
Chaparral Motorsports
|
June 22, 2015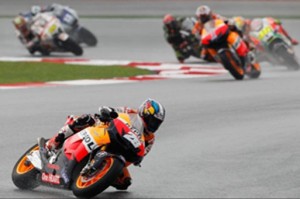 Typically, MotoGP racers are first in line to test out any new airbag suits to increase rider safety on the track. One of the most intuitive designs to come out in the last decade is specialized integrated airbag suits built-in to racing jackets.

In fact, this motorcycle gear is built to be lightweight while riding around a track course, but can easily deploy a safety airbag internally the second a driver is thrown off his or her ride. Many motorcycle apparel companies are quickly developing new technology to make racing safer.

According to a press release from the BMW Club of Motorcycle Owners of America, both Alpinestars and BMW Motorrad said they were working together on a new motorcycle jacket infused with airbag technology. The piece of gear will use Alpinestars' Tech-Air airbag system.

Tech-Air Independent Air Bag System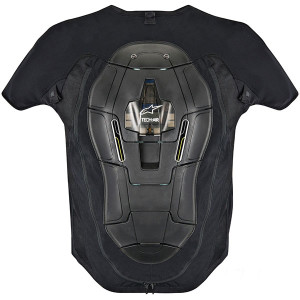 While the Tech-Air system was the first self-contained airbag that could function independently, the new suit will not need any sensors to be installed on the airbag system or the motorcycle.

Essentially, riders will have a system that works the second its purchased without any complicated setup required. The gear uses an LED display on the sleeve to ensure the system is working and it gives a visual to the rider as well.

The internal battery pack will stay charged for 25 hours and will only need an hour of charging time per four hours of use. According to the source, the sensor is able to know when a rider is about to face impact within 30 to 60 milliseconds. The actual airbag, however, will activate within 25 ms after impact is registered.

The main areas of protection for the Tech-Air gear will safeguard shoulders, chest region, kidney areas and the rider's back. The airbag will be available for male and female riders and can be used or slotted inside specific Tech-Air jackets.