Kawasaki Announces New Z800 ABS
Chaparral Motorsports
|
June 14, 2015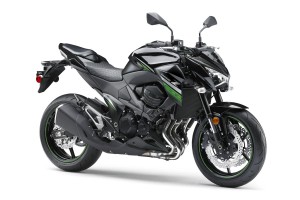 One of the newest Japanese motorcycles to be released in the U.S. is the 2016 Kawasaki Z800 ABS. This bike is much like its previous model, the Z1000, but the Z800 will give riders more of a middleweight motorcycle.

The Z800 ABS is fueled by a 806 cc four-cylinder 16-valve engine that makes it perfect for a variety of riders. However, Kawasaki made this model to have a peak mid-range performance that would make it ideal for street riding.

This is helped by the fact that the Z800 has equalizer tubes, different sized intake funnels to create more beneficial airflow and alternate engine speeds. This gives the ride a gentle touch across the multiple rev-ranges, which increases the engine's response at low-to-mid rpms.

Riders will be off in a hurry with the Z800's six-speed transmission because its sixth gear gives this motorcycle powerful acceleration at higher speeds. This makes it optimal for mid-range to powerful street acceleration, but riders will find middle-of-the-road highway speeds more comfortable.

Fully Digital Panels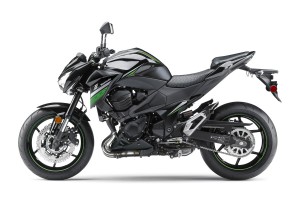 While Kawasaki never comes up short in electrifying fairings for its motorcycles, the Z800 ABS also showcases a new completely digital panel and interface.

"The Z800's futuristic looking instrument panel features a triple LCD screen which includes a level-meter-style tachometer, fuel gauge, remaining range and the Economical Riding Indicator," Kawasaki stated on its website. "[Additionally, the] new taillight design features a 'Z' pattern - a nice touch that complements the slim tail section of this latest Z-model."

The motorcycle has an aggressive stance that leans a bit more forward than previous models and has flat handlebars to provide wider grip positions for riders. This also gives riders additional steering leverage because of the upright position of the Z800. Riders can also easily maneuver the bike due to it having a curb weight of just over 500 pounds.

Additionally, the ABS versions bring unsurpassed braking power to the latest motorcycle model. This feature is important because of how lightweight the motorcycle is, even with fuels and liquids.

"ABS Models feature a compact and lightweight Nissin motorcycle ABS unit," Kawasaki stated. "The unit is located under the rider's seat, contributing to increased room for storage under the passenger seat."

While this bike will be making its way to the U.S., residents in California will be excluded from purchasing it in the state's showrooms. Even though there have been several upgrades, the old version of the Z800 has been available in Europe since 2013.

2016 Kawasaki Z800 ABS Image Gallery
(Click for full size images)