Yamaha Announces Newly Updated 2016 Star Bolt
Chaparral Motorsports
|
June 10, 2015
[caption id="attachment_47109" align="alignright" width="300"]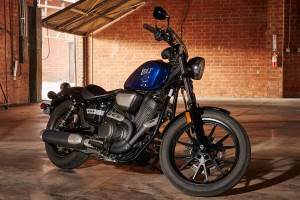 2016 Yamaha Star Bolt[/caption]

Yamaha is known for its dirt bikes, motocross presence and high-powered sport bikes, but many might not realize it has an increasingly popular cruiser lineup as well. One of their most sought after street bikes is the Yamaha Star Bolt, which is actually the third-highest selling bike in that class for the motorcycle manufacturer.

Recently, Yamaha announced its 2016 version, which only brings more features and benefits for the rider than its previous model. The Star Bolt was introduced in 2013 for the 2014 model year, and the newest 2016 version is just the second upgrade from Yamaha in the bike's short-term existence.

Simplicity And Power
[caption id="attachment_47116" align="alignright" width="300"]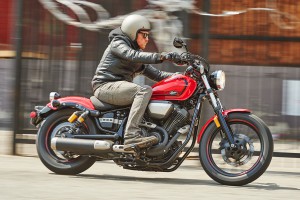 2016 Yamaha Star Bolt R-Spec[/caption]

Yamaha went with some of the most important upgrades for the new Star Bolt by slightly altering its design and quality. The Star Bolt is a simplistic but also a well-designed motorcycle that uses stainless steel materials and a somewhat naked design through the middle of the bike.

This gives the ride a class cruiser motorcycle aesthetic, but its design upgrades do much more. The new 2016 Yamaha Bolt has enhanced rear wheel power. There's nothing special added to the motorcycle, which leaves it as a simple and truthful design from Yamaha.

The Star Bolt's 950cc engine with an air-cooling system and a five-speed transmission gives riders plenty of punch while on the street. This new version weighs just under 540 pounds and has a 27-inch seat height to give riders a low-to-the-ground motorcycle.

The bike, known as Yamaha's "urban performance bobber" to many, will come in Raven and Deep Blue for $7,990 or for the R-Spec version, Stone Gray and Rapid Red for $8,390.

2016 Yamaha Bolt Image Gallery (Click for full size images)
2016 Yamaha Bolt R-Spec Image Gallery (Click for full size images)