NHTSA Working To Ban Novelty Motorcycle Helmets
Chaparral Motorsports
|
June 7, 2015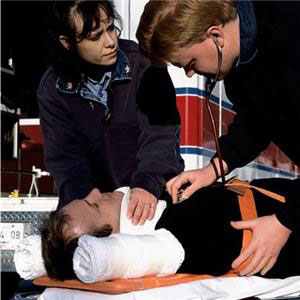 With the vast amount of cool motorcycle helmets available on the online market, there are new worries that some equipment is either not certified by the Department of Transportation (DOT) or is being marked DOT-certified without any proof of following federal guidelines. According to a proposal by the National Highway Traffic Safety Administration (NHTSA), novelty helmets and other non-certified motorcycle helmets would be banned from retailers unless they meet DOT specifications.

Additionally, the NHTSA committee wants to provide more regulations to the current DOT-certified technical definition to ensure products are fully safe. Doing this would help consumers know exactly what helmets are street-legal and which novelty helmets do not meet the correct specifications.

"Motorcycle rider deaths are disproportionately high," said U.S. Transportation Secretary Anthony Foxx, according to an official press release. "Our nation lost 4,668 motorcyclists in 2013 alone and protective helmets could have saved many of those lives."

Novelty Helmet Sales On The Rise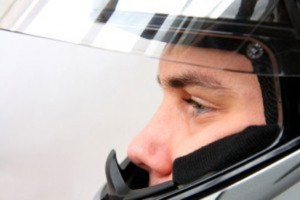 NHTSA officials want to stop the sales of these so called novelty helmets, which are made to look specifically cool or trendy, but actually offer little-to-no safety for motorcyclists and passengers on the bike. One of the biggest problems is that the sales of these novelty helmets are only increasing as they are easily available through online stores.

According to the Florida Center for Investigative Reporting, roughly 800,000 novelty motorcycle helmets are sold in the U.S. each year, and this number could have a critical role in the rising number of deaths of motorcyclists who were actually wearing helmets. The federal agency wants to make this issue a priority for motorcyclists and dealers who are selling these unsafe motorcycle helmets.

While many believe NHTSA officials have been slow to enforce these rules and regulations for novelty helmets, the agency hired an independent lab, which studied seven novelty helmet brands. After the report, the lab found each novelty helmet did absolutely nothing in crash test scenarios.

"All analysis gave a 100 percent probability of brain injuries and skull fracture, indicating that the person wearing the helmet will sustain fatal head injuries," the lab stated in the final NHTSA report. "Motorcycle riders who wear novelty helmets and believe that 'something is better than nothing' have a false sense of security regarding the protection afforded."

Loopholes Still Have Novelty Helmets In Production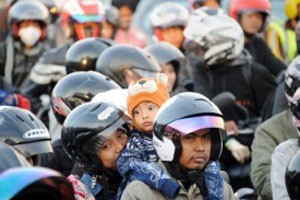 A major challenge with stopping novelty helmet production is to eliminate the loopholes around their manufacturing and selling processes. According to the Florida Center for Investigative Reporting, novelty helmets are currently allowed to be made and sold as long as they do not say they are DOT-certified or "falsely represented as meeting federal standards."

However, wearing these helmets is against the law in specific states that require DOT-certified helmets. The problem is there's a loophole allowing novelty helmet manufacturers to continue selling these products without distinct information stating these are not legal or permissible in helmet-required states and do not actually protect you in a crash.

On the other hand, DOT-certified helmets have shown in numerous case studies and reports that these helmets save thousands of lives each year. According to the source, the DOT helmets can actually reduce the chance of a fatality in a motorcycle accident by a third. However, hundreds of riders wearing novelty helmets are reported in deadly crashes each year.

"Wearing a helmet that meets DOT standards can literally mean the difference between life and death," said Mark Rosekind, administrator for NHTSA. "Our proposal ensures that when motorcyclists put on a helmet it offers that life-saving protection."

Riders need to be more aware of the importance of DOT-certified helmets and the ill-effects of novelty helmets.