Results Are In For The First-Ever Harley-Davidson Flat Track Event
Chaparral Motorsports
|
June 6, 2015
[caption id="attachment_47088" align="alignright" width="300"]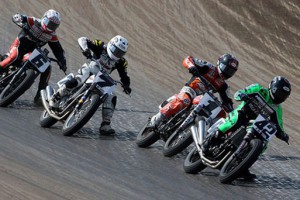 2015 X Games Harley-Davidson Flat Track - Photo: Brian J. Nelson[/caption]

At the 2015 X Games, located in Austin, Texas, the first-ever Harley-Davidson Flat Track race occurred on June 4. The event lasted 20 laps, and the No. 1 overall rider, Jared Mees, controlled the race for 19 of those laps. However, as fate would have it, Mees' bike suffered a thrown chain on the very last lap, which pushed him from first to second-to-last in a matter of moments.

This quickly became a prime opportunity for the second-place rider, Bryan Smith, a Crosley Radio Kawasaki rider, who was battling for the position with Sammy Halbert for the majority of the race. However, Smith held onto the leader position for the last lap and was able to take the first-ever X Games gold for Harley-Davidson Flat Track racing.

"There were some twisted events there at the end and there were a few passes at the beginning," said Smith, according to the AMA Pro Racing press release. "I'm sure it was a good show, and I'm sure it could be even better next time. Jared slowed, there were sparks coming off his bike, and it was like a mirage."

The results for the event were as follows:



Bryan Smith

Sammy Halbert

Brad Baker

Johnny Lewis

Jake Johnson

Briar Bauman

Dough Lawrence

Mikey Martin

Kenny Coolbeth, Jr.

Michael Kirkness

Jared Mees

Brandon Robinson

Riders Hoping For International Exposure
[caption id="attachment_47087" align="alignright" width="300"]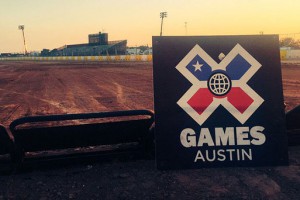 2015 X Games Harley-Davidson Flat Track - Photo: AMA Pro Racing[/caption]

Since the event was one of the first of its kind, there was a lot of speculation on how the race would start, operate and work out for the riders. The X Games officials decided to use a drop gate, which is commonly used in motocross races. The first-ever race was a success in the eyes of the X Games, as they were able to broadcast the event worldwide through ESPN to help give international exposure to Harley-Davidson Flat Track racing.

The majority of the riders were excited to say they would be back again at next year's X Games and that they also hoped this would bring more exposure to this style of racing across the world.

"I'm stoked," said Halbert, who finished second. "The goal was to come here and at least get a medal and it feels great to do it. I obviously wanted the gold but I'm really happy to get up here and on the box and medal."