Vintage Style Is Key With Torc Route 66 T-50 Motorcycle Helmets
Chaparral Motorsports
|
May 29, 2015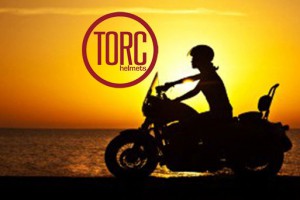 A lot goes into deciding what cool motorcycle helmet to choose, but it ultimately comes down to what fits your style and comfort. Motorcycle helmets should be completely in-tune with how you feel on your motorcycle, because if a helmet doesn't fit right, it will cause you to be side-tracked with adjusting and fixing it while riding.

Instead of dealing with a dangerous piece of motorcycle apparel, there are helmets out that are that are fit to your specific needs. The Torc Route 66 T-50 series is one of the newest lines to come out from the trusted motorcycle helmet manufacturer, and its unique designs will match any rider's personality.

Vintage Style Flair
[caption id="attachment_46524" align="alignright" width="300"][mageProductLink sku="389-t15001-11-xs" title=""]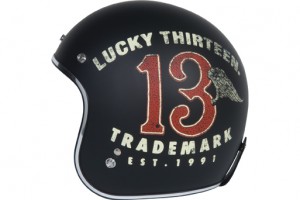 [/mageProductLink] Torc Route 66 T-50 Lucky 13 Wing Tank[/caption]

The Route 66 T-50 is a retro-styled helmet that is made to look like the vintage three-quarter helmets from the 1960s and 70s. The helmet has a classic, but super slim cut with an open-face design to give optimal protection to the rider.

Additionally, the retro-paint options are available in several different colors. The custom graphics are also both vintage- and modern-inspired designs, which will fit all different types of riders' styles.

The design of the helmet uses Acrylonitrile Butadiene Styrene (ABS) lightweight advanced technology in its shell to give the most protection without feeling too heavy. Additionally, the Route 66 T-50 has two different outer shell sizes and an intermediate oval head shape.

Comfortable And Breathable Interior Design
[caption id="attachment_46483" align="alignright" width="300"][mageProductLink sku="389-t5001-cfx-xs" title=""]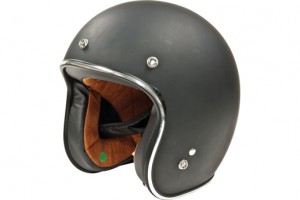 [/mageProductLink] Torc Route 66 T-50[/caption]

Another great benefactor to the Torc helmet is its moisture-wicking ultra suede interior design. This material makes it very breathable for even the hottest riding days and it also comes with comfort padding with removable cheek pads.

This cool motorcycle helmet also has a five-button snap system, with an included three-snap peak for added visibility and customization. There are also matte black versions available for the riders who want to skip the designs and various colors.

This helmet is ideal for all riders because it is Department of Transportation (DOT) certified and comes in sizes ranging from extra-small to double extra-large. The manufacturer's suggested retail price for the Torc Route 66 T-50 comes in at $99.99, but right now at Chaparral Motorsports, this helmet is available for the sale price of $89.99.

If you're looking for an affordable and stylish helmet that screams vintage inspired design, the Torc Route 66 T-50 is a great investment for your safety and style needs.

Torc Route 66 T-50 Image Galleries
(Click for full size images)
Solid Color and Super Flake
Americana Series
Flag Series
Lucky 13 Series