How To Teach Motorcycle Riding Basics
Chaparral Motorsports
|
May 24, 2015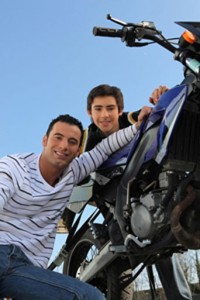 Do you have a friend or relative who constantly bugs you about your motorcycle and wishes he or she had one as well? The one thing that might be stopping them is your ability to teach them how to ride on their own.

Motorcycle teaching takes a lot of responsibility, as those who learn from you will eventually take your knowledge to the road. However, there are some simple basic steps to go over with your new riders to get them used to a motorcycle. Even though you want to make sure your protégés still go through your state's official motorcycle licensing and classes program, there are some things to teach to help them be ahead of the class.

Here are five basic tips to teaching someone how to ride a motorcycle:

1) Emphasize Gear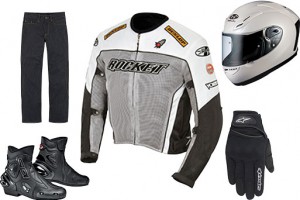 There's no reason why the person you are teaching how to ride should be on top of a bike without the proper motorcycle gear. You know you need the proper motorcycle apparel before you ride, so don't let your student take to the road without it either.

Make sure your student has the correct riding boots that cover the ankles and a motorcycle helmet that fits properly. You should also make sure they have riding gloves, thick enough pants and a jacket to protect them in the event of a cash.

2) Explain Every Part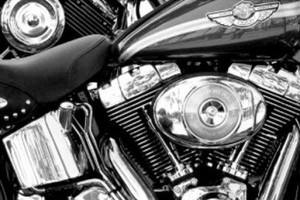 This might seem basic, but every new rider should clearly know what each part or button does before he or she takes off. Show your student the front and rear brakes, the clutch (and how it works), turn signals, high beams, the ignition, throttle and the emergency kill switch.

You should emphasize the kill switch to new riders in case they need to stop and completely shut off the bike. This is also an important button in case the bike falls over. Many people want to immediately pick up a bike by its handle bars, but that usually pulls the throttle to make the bike spin away from them.

3) Test Ride In An Open Space Without Traffic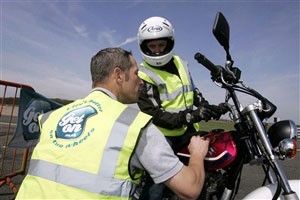 It's always best to take new riders to a wide open parking lot or somewhere there's no traffic. This gives them the freedom to go slowly without having to focus on other cars. If your student already has a driver's license, try to get him or her to focus on correctly driving a motorcycle before worrying about driving etiquette. Your new rider will be ready for traffic once they completely master how to shift, start, stop and turn a bike.

4) Teach The Friction Zone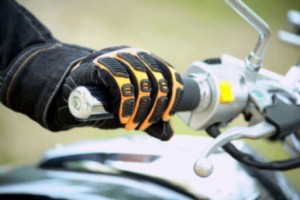 You might remember this phrase from motorcycle safety courses, but teaching the friction zone is a great way for a first-time rider to understand the clutch. Your friction zone is the amount of pressure you're able to release on the clutch with your left hand to allow the bike to start moving. Every new rider should master the friction zone before they ride in public. Getting down the friction zone is the best way to control your bike and understand how your transmission works.

5) Look Where You Want To Go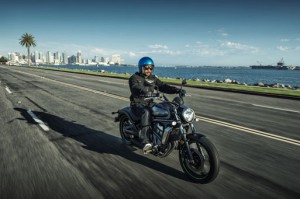 Another basic step is to teach riders to look where they want to go. If they are turning, teach riders to look to where they want the bike to go. Your natural control of the bike will take you there once you get confidence and don't continually look down.

Teach your student to keep their head up and ride with plenty of poise. Riding a motorcycle certainly takes a certain type of mentality and getting your students assure of themselves is a great way to start.