5 Things You Need To Know About Your Motorcycle Tires
Chaparral Motorsports
|
May 23, 2015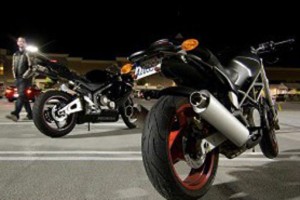 Most motorcyclists know their tires are an extremely important part of their ride, but how much do riders truly know? As a rider, you were most likely taught early to keep enough air in your tires and to inspect them before you take to the road.

However, there's a lot to know about motorcycle tires that doesn't just involved properly inflating them. Having tire knowledge will help keep you safe during travel and with the proper know-how, you can prevent additional wear-and-tear by knowing what to look for if your tires have a problem.

Here are five things you need to know about your motorcycle tires:

1) Locating Tire Wear Down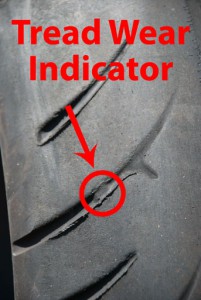 While noticing tire wear down seems simple, it's easier said than done. As a motorcyclist, you need to check for tire wear on a regular basis. When your tire begins to wear down to a smooth finish you lose traction and grip on the road. This means you're in extra danger of slipping in wet conditions or on cold days where the rubber doesn't stick to the pavement as well.

Additionally, if you're riding on worn tires, you'll waste gasoline and overall performance. Check for any irregularities in your tire's rubber. If there's only a little bit of smoothness, you should be fine. But, if the tire is more smooth than rigid, you need to replace your tires immediately.

2) Continue With Same Type And Size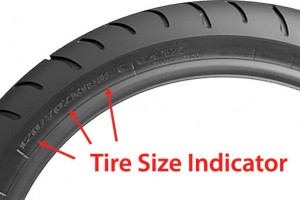 Switching the size or type of your motorcycle tire is not recommended because it can affect the consistency of your bike's performance. Larger or smaller tires will change the feel of your ride because most likely, your bike wasn't manufactured to equip ill-fitting tires.

When you change the size or type, you put additional pressure on your suspension or driveline components that are built to work specifically with the original equipment specifications on your motorcycle can tighten. Without knowing what your bike is capable of handling, you can put yourself in danger.

3) Know Your Speed Rating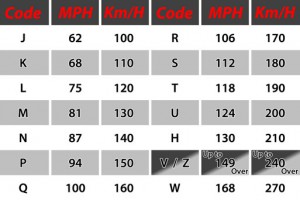 Without the proper speed rating tire to match your bike, you are putting yourself in danger of tire damage while riding, which can easily cause you to crash. It's always smart to seek your motorcycle manual so you know the exact rating for your ride.

Usually, you can find this on the inside of your tire with the width, aspect ratio, radial, diameter, loading rating and speed rating. The speed rating is indicated by a letter, which shows you the capable speed per mph. Depending on your tire manufacturer, you can typically find this information on their websites.

4) Know Your Tire Pressure
[caption id="attachment_46301" align="alignright" width="300"][mageProductLink sku="315-1502" title=""]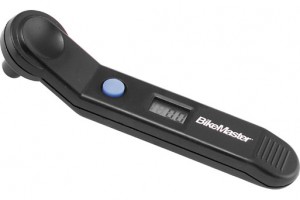 [/mageProductLink] [mageProductLink sku="315-1502" title="Bikemaster Digital Tire Gauge"]Bikemaster Digital Tire Gauge[/mageProductLink][/caption]

Knowing your tire pressure is usually one of the first things you learn on your bike. If you currently don't know it, it's best to get out your motorcycle manual and learn this right away. If you can't find a manual, you can call the manufacturer or find a marked sticker on your bike's swing arm.

"Some people like to ride their bikes with reduced psi (pounds per square inch) as it offers a softer ride," said T.J. Tennent, a spokesperson for Bridgestone Tires. "But don't do that. The load bearing capacity of a motorcycle is not in the actual tires but the air inside them. In effect you are compromising your tires, the way your bike handles and possibly your safety."

5) Know Your Tire Break-In
When you get new tires, it's not like a car. The newer a car tire, the more affective it works. However, with motorcycle tires, they need to be broken in before they're most optimal. It's important to be extra cautious on turns, corners and bends with new tires for the first 100 to 150 miles.