Some Auto Manufacturing Groups Want To Ban Home Vehicle Repairs And Modifications
Chaparral Motorsports
|
May 8, 2015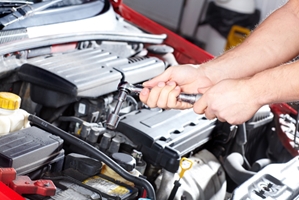 There's no doubt that cars and motorcycles are both becoming more advanced than ever before. New technology helps car drivers with things like assisted parking, and soon, we could begin to see automated driving vehicles on the road more frequently. However, with all of this new technology invested into the auto industry, a new statement from the Auto Alliance was made about copyright policies. The trade group to a federal agency that repairing or modifying vehicles could be a copyright violation by making vehicles too complex and dangerous from their original intentions.

These manufacturers said allowing mechanics to make adjustments and modifications could be "legally problematic," which comes from a section in the Digital Millennium Copyright Act. Still, the U.S. Copyright Office is debating over whether these provisions are actually protecting intellectual properly or not when people modify or tune their vehicles.

A nonprofit organization opposing the possible implementation, called the Electronic Frontier Foundation, said that allowing U.S. citizens to continue to work on, tune, modify or change parts in all types of vehicles is part of individual rights. Kit Walsh, a staff attorney with the EFF, explained that since the inception of motor vehicles, people have been working on their own cars.

"It's not a new thing to be able to repair and modify cars," said Walsh. "It's actually a new thing to keep people from doing it."

New Technology Modification Copyright Laws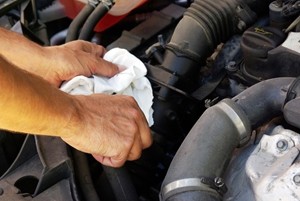 Along with the Auto Alliance, the Association of Global Automakers, which consists of 12 manufacturers, asked the U.S. Copyright Office to stop car owners from making any modifications to the complex computer systems in the cars.

These computer programs can control the overall function of the automobile and aftermarket personalization, adjusted improvements and other types modification could all go against the auto manufacturers' copyrighted software.

"The modifier must use a substantial amount of the copyrighted software - copying the software is at issue after all, not wholly replacing it," an AGA report explained, according to the source. "Because the 'heart,' if not the entirety, of the copyrighted work will remain in the modified copy, the amount and substantiality of the portion copied strongly indicates that the proposed uses are not fair."

There's also worry that with auto mechanics making adjustments to these computer systems, they have the chance to steal copyrighted designs and software by adjusting them. Last year, Ford filed a lawsuit against a diagnostics equipment manufacturer called Autel U.S. Inc. The lawsuit claimed the diagnostics company copied certain on-board computer systems.

"With a limited scope of protection, [auto manufacturers are] saying, 'OK, if I can't protect this via patent, how am I going to lock everything down?'" Jennifer Dukarski, an intellectual property and technology attorney, explained.

Dukarski added that many auto manufacturers believe the only way to prevent this is through copyright infringement. On the other hand, this takes away a major freedom car drivers and motorcycle enthusiasts have had for decades.