2015 USA ISDE Trophy And Junior Trophy Teams Announced
Chaparral Motorsports
|
April 29, 2015
[caption id="attachment_46101" align="alignright" width="300"]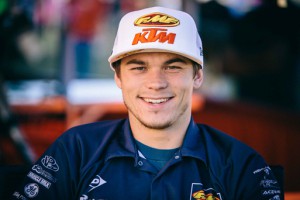 Kailub Russell - Photo: Simon Cudby[/caption]

The AMA released the 2015 USA ISDE Trophy and Junior Trophy Teams for the 90th running of the International Six Days Enduro today, which will be held Sept. 7-12, 2015 in Kosice, Slovakia.

The USA ISDE Trophy Team will include FMF KTM Factory Team riders Kailub Russell, Taylor Robert and Gary Sutherlin. The final three members of the team are Mike Brown, Thad DuVall and Ryan Sipes.

Russell will race in the E1 class, while DuVall, Sipes and Sutherlin will compete in E2 and Robert and Brown will race E3.

[caption id="attachment_46100" align="alignleft" width="200"]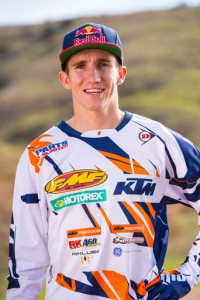 Taylor Robert - Photo: Simon Cudby[/caption]

The Junior Trophy Team will include: KTM support rider Steward Baylor, Grant Baylor, Justin Jones and Layne Michael.

USA ISDE Team Manager Antti Kallonen commented, "I'm happy to once again assemble a group of fast riders for both trophy teams. This year's event is being held on European soil, which will make it harder competition than last year's event. That does not change our goal of aiming to be on the top step of the podium. Brown is leading our team as captain for the second year in a row. Russell is making the move to the E1 class this year and our expectations are high. We believe he will battle for the overall win in that class especially after his undefeated season so far in the GNCC Series."

Kallonen continued, "Fellow GNCC racers DuVall and Sipes have been consistent all season and have experience at the ISDE to know what it takes to get the job done. Sutherlin's pure speed and determination impressed me last year and I know he is used to west coast desert conditions, and I feel like he will adapt to the terrain well. The final rider, Robert, is returning to the E3 class and looking for redemption from last year's ISDE where a small issue took him out of the overall contention for the win."

[caption id="attachment_46098" align="alignright" width="300"]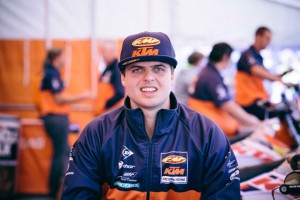 Steward Baylor - Photo: Simon Cudby[/caption]

In regard to the Junior team, Kallonen, stated, "Our Junior team is coming off of a victory last year. Three of the champion riders are returning to the team for 2015. The new addition is Michael. He is a fast sprinter, and like his teammates, is comfortable on the terrain in Slovakia. Our goal is simple: to repeat our championship."

With only four months until the race, the teams are already beginning to formulate plans for practicing in preparation of this event. The 10 riders are coming up on their summer breaks from racing, at which time, they will shift focus to ISDE training.

2015 USA ISDE KTM Team Member Gallery (Click for full size images)


Source: KTM North America