Flat-track Racing Will Make Its Way Into The X Games This Summer
Chaparral Motorsports
|
April 23, 2015
[caption id="attachment_45547" align="alignright" width="300"]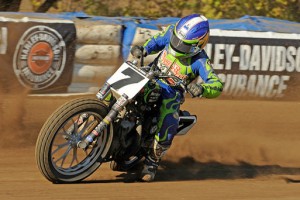 Photo: Dave Hoenig[/caption]

The world of motorsports just got a new tournament for the 2015 ESPN X Games, which begin in June. Flat track racing, an older form of racing on a dirt track which has recently been brought back into the spotlight, has received a major boost from from Harley-Davidson. It was recently announced that Harley-Davidson Flat-Track Racing will take place in this year's X Games, which will be a new style of riding brought to the typically heavy-handed motocross scene.

Invite Only Racing
[caption id="attachment_45549" align="alignright" width="300"]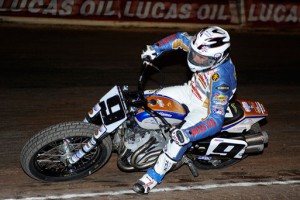 Photo: Dave Hoenig[/caption]

The Harley-Davidson races will be invitation only and take place on a three-eighths of a mile dirt track. The event will include racers such as Brad Baker and Jared Mees. The riders will take Harley-Davidson XR750s to the track and the winner of the competition will earn a gold medal in the Street 750 circuit, which is completely new to the X Games.

According to the source, X Games officials have sent an invitation to Troy Bayliss, an Australian superstar, which would bring a lot of international spotlight to the event. Harley-Davidson explained the new racing event at the X Games will also help promote the launch of its 750 models to the public as well, the Milwaukee Business Journal reported. It's a completely new turn of events for the extreme sports event because they are adding an old school competition to an event that always features the newest rides, gear and equipment.

Dino Bernacchi, director of marketing in the U.S. for Harley-Davidson, explained since the company's inception in 1903, flat-track racing has been a part of their history, the source reported. Now, the event will come back as a full-throttle and high adrenaline event for everyone to see.

"Words can't explain the rush of watching these athletes riding within inches of each other, kicking up dirt and carving through corners," said Bernacchi. "It's pure adrenaline-charge action."

All Eyes Will Be On The New Flat-Track Event
[caption id="attachment_45548" align="alignright" width="300"]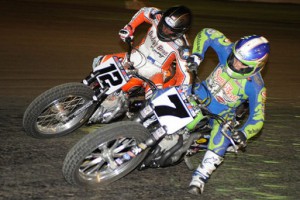 Photo: Dave Hoenig[/caption]

The 2015 X Games is scheduled for June 4-7, and will take place in Austin, Texas. Jeffery Carver, professional flat-track racer with seven AMA Pro Flat Track titles, said it's great that flat track racing is making its way into the X Games, AMA Pro Racing reported.

"This is major for our sport," Carver added. "When I first heard the news that I was going to be invited to compete in the X Games, I was pumped and instantly thought how cool it would be to win a gold medal. A lot of my friends are really stoked about this and I think it's going to show everyone around the world what we have to offer."

Stevie Bonsey, another rider invited to the flat track race event, said the event is a good opportunity to showcase this classic racing sport to younger crowds, the source reported. The flat-track pro added that no matter how excited all the racers are for the event, they still have to make everything look professional to keep it lasting with the X Games events.

All the confirmed participants think this is a great chance to leave Austin with a gold medal, and believe this sport will catch on once the national audience tunes into the event. Additionally, the winner of the event will take home a brand new Harley-Davidson Street 750.