Product Spotlight: Vance And Hines Fuelpak
Chaparral Motorsports
|
April 7, 2015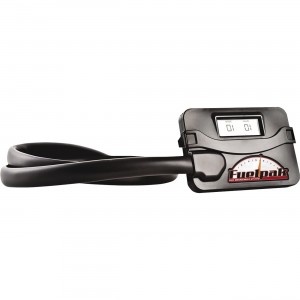 Changing out the stock exhaust system on your motorcycle is the easiest way to free up power from your engine. However, installing a performance exhaust system is only the first step. There are two other important things to address when looking to improve the performance of your engine; stuffing more air into your cylinders and then getting everything properly tuned and dialed via an EFI tuner so that your bike is running smoothly and achieving an optimal air/fuel ratio. Messing with your bike's EFI system may sound intimidating to some, but trust us, Vance and Hines has really simplified the process with its Fuelpak.

Whether you own a late-model Harley or a metric cruiser your bike is electronically fuel injected and is equipped with an electronic control unit (ECU) that's programmed to deliver fuel to the motor based on an air/fuel ratio for the stock air filter and cruiser exhaust system. While the ECU can self-adjust for environmental factors such as temperature and altitude, it can't adjust for mechanical changes like adding performance parts. Straight from the manufacturer most motorcycles already have a lean air/fuel map to meet emissions standards. When you install an aftermarket exhaust, your air/fuel ratio changes to an even leaner condition which can affect the performance of your motorcycle and keep you from realizing the full potential of the exhaust and high flow filter you installed. The Fuelpak from Vance and Hines can get you back in tune quickly and easily.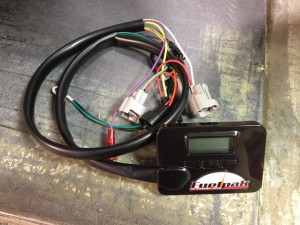 The [mageProductLink sku="v61017" title=""]Fuelpak[/mageProductLink] allows you to add or subtract fuel via the push button interface for a precise range of refinement in your air/fuel ratio and to deliver a custom tailored fuel map. Other systems may require extensive and expensive dyno tuning or the need to download/upload maps via a pc and then flash the ECU to get your bike running perfectly. With the Fuelpak you simply connect the tuner in line with your bike's electronics, set the Vance and Hines corresponding codes based on your bike and the components installed, and you're off and running.

In addition to adjustability, Vance and Hines is continually developing new tunes/maps for a variety of components and have created a library of more than 10,000 map configurations. So that means if you decide to ditch your Vance and Hines exhaust system and go with some other aftermarket brand or other performance components, chances are Vance and Hines has already defined the settings you need to get your bike running optimally.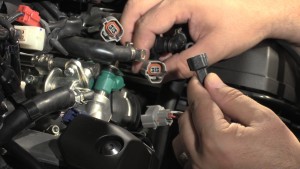 Ease of installation and use is one of the key points of the Fuelpak. In most cases it plugs directly into the factory wiring harness and ECU using a t-tap and OEM style connectors. And should you ever want/need to remove the Fuelpak you can easily do so and your motorcycle will return to operating its original factory settings. Once the Fuelpak is installed all you have to do is input the settings based on the year, make and model of your bike, the size of your engine, and the modifications you have made.

Installing the Vance and Hines Fuelpak will not only get your air/fuel ratio dialed in it will help deliver a snappier and more responsive throttle making for a much more fun ride. This video will walk you through the installation process.