Newly Revamped Thor Force XP Knee Guard Impressive
Chaparral Motorsports
|
April 7, 2015
[mageProductLink sku="037-2704-0359" title=""]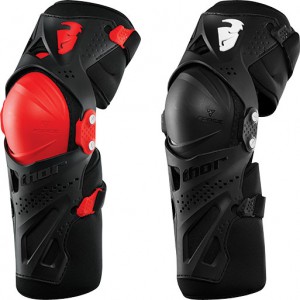 [/mageProductLink]In the last few years, the technology surrounding dual-hinged knee guards has improved dramatically. One of the companies at the forefront of new knee guard technology is Thor. Originally, the Thor Force knee guard was known as one of the best in the market and the manufacturer saw plenty of success with their product.

However, competition in motocross equipment has increased as well, which took Thor manufacturers back to the drawing board. Eventually, the company released the [mageProductLink sku="037-2704-0359" title="Thor Force XP Knee Guards"]Thor Force XP Knee Guards[/mageProductLink], which not only has protective cups to prevent knee injuries, but it also has a new dual-hinged design to safeguard shins and the entire area of the knee.

Built For All-Day Riding And Comfort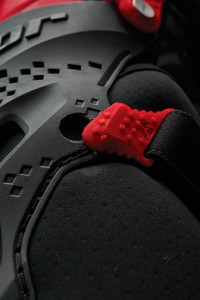 The Thor Force XP is perfect for riders looking for non-restrictive equipment to wear on long days spent on dirt trails, courses or ramps. This equipment is completely lightweight and riders will notice how comfortable it is to wear for long periods of time.

The original Force was known for durability, comfort and knee protection. Now, the Force XP increases protection around the knee and shin, and is build with absolute comfort in mind. Each kneepad is contoured to fit the left or right knee and with higher comfort levels, significantly reducing the amount of possible chafing.

Conforming To Your Knee Throughout The Day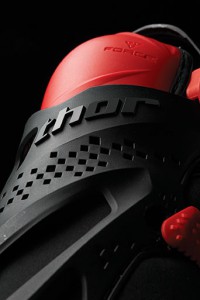 One of the best features of the Thor Force XP is that it's built to conform to your knee at several different positions. Whether you're standing, leaning forward or sitting down with your knees bent, the XP will follow the action of your knee.

It's impact-resistant polyethylene kneecaps increase the amount of protection the equipment provides. The newest version also covers riders' thighs much higher than previous models. Additionally, the hook-and-loop closure straps will help the knee guard conform more comfortably to your knee and shin without feeling overly restricted.

The Thor Force XP kneepad has perforated Airprene chassis for the most comfortable, secure, and supporting fit. The XP's asymmetrical design also helps the piece of motorcycle equipment fit snug upon the rider's knee. The XP comes three sizes: small to medium, which fits riders up to 5 foot 7 inches, large to extra-large, which fits the majority of riders over 5 foot 7 inches, and double extra large to triple extra large, which fits riders with larger than average legs and those over 5 foot 7 inches.