Honda Bulldog Is A Fully-Rugged Concept Motorcycle
Chaparral Motorsports
|
April 5, 2015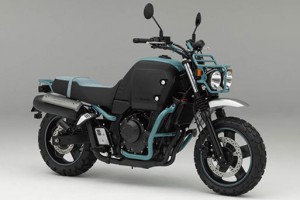 Honda recently showcased its 399cc four-stroke two-cylinder engine and six-speed transmission Bulldog concept motorcycle at the Osaka Motorcycle Show in Japan. The newest ride from Honda is not your common motorcycle. Instead, this bike is built for those who want the absolute most industrial-style ride on the market. Much like the success of Honda's heavy-duty scooter the Ruckus, the motorcycle manufacturer hopes for the same attention and praise for the Bulldog.

The motorcycle is much different than anything you'll likely see on the market. The Bulldog comes with two side storage compartments on each side of the fuel tank and gear racks on the front fork and rear of the bike.

The Bulldog has a 28-inch seat height that allows the rider to feel more comfortable with a lower center of gravity. Essentially, for those who have barely ridden a motorcycle, this bike will be easy to control, handle and stabilize.

Touring Bike For Beginners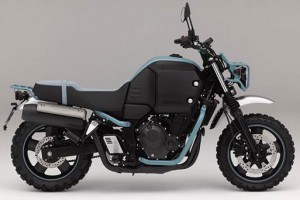 The Bulldog's exposed industrial-style motorcycle exhaust also gives this ride a different flair and comes with two large and exposed tube headlamps. In the unveiling Honda called the Bulldog a "loveable touring partner," which essentially means it's a great option for a young and inexperienced rider to tag along with other veteran riders.

The hope is for the bike to attract more younger riders as the motorcycle industry gets more competitive to attract millennials. It is very likely this ride is geared at getting people on a bike for the first time and to introduce them to something new.

Easier Control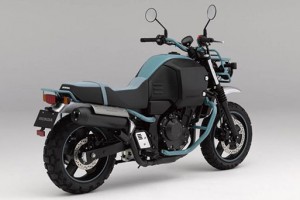 The Bulldog has disc brakes, which will help riders stop more abruptly and lock the wheels. Additionally, the Bulldog includes a liquid-cooled engine, which means it can handle stop-and-go traffic in the city without overheating.

While the Bulldog would be highway legal, it carries two small 15-inch wheels with rigged dual-terrain tires that are thick enough for almost any environment. The bike is listed as a touring motorcycle and it has a ton of storage space to hold plenty of things. In all, this is a nice little rugged motorcycle that could be easily maneuvered by a beginner or pro rider. However, Honda built this concept bike to be an answer for first-time riders.

For now, it's still uncertain if the bike will reach production status and be available for the public, but Honda is feeling the interest level right now.