Rear Brake Malfunction Triggers Recall For 2015 Indian Scout
Chaparral Motorsports
|
March 26, 2015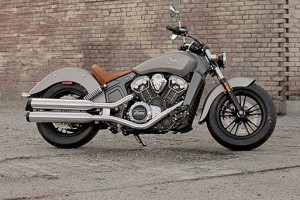 The National Highway Traffic Safety Administration received a recall from Indian Motorcycle Co. about its 2015 Indian Scout Motorcycles. According to the NHTSA report, Indian recalled its Scout motorcycles after possible malfunctions with the bike's rear brakes. The report said the popular motorcycle company was forced to recall roughly 806 of its 2015 Scout models that were just released not too long ago.

The motorcycle manufacturer listed the models that could be in the recall by the braking malfunction. Indian said the 2015 Scout N15MSA00AA, N15MSA00AH, N15MSA00AR, N15MSA00AS, N15MSA00BA, N15MSA00BH, N15MSA00BS, N15MSA00CA, and N15MSA00CS are all possible models affected in the recall.

Common Problems With The Rear Brake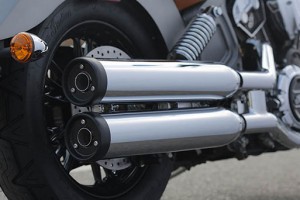 Some of the recalled motorcycles were suffering from rear brake pad issues that made it extremely difficult to get full stopping power. Additionally, some owners said the rear brake pads were not functioning at all, which made the rear brake unusable.

"In some vehicles, the piston retaining ring located in the rear master cylinder may not fully seat into the machined groove in the master cylinder bore," Indian stated in its report with the NHTSA. "If this were to occur the vehicle may experience an inability to generate fluid pressure to the rear brake caliper. Lack of fluid pressure to the rear caliper could cause the vehicle operator to lose braking control of the rear wheel which could increase the risk of a vehicle crash."

Indian said the probable cause of the brake defect is likely due to an error from the machining or assembly performed by the component manufacturer. The motorcycle manufacturer added it was able to find the piston retaining groove that was not in the appropriate location.

No Accidents Or Crashes Due To Faulty Brakes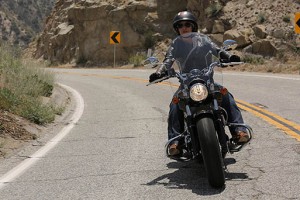 The report said that so far there has not been an accident or crash due to the faulty rear brakes, but the company still wants every owner to be careful as the recall is a precautionary move by the company.

Indian said they would replace the rear brake pads and master cylinder free of charge. The company encouraged 2015 Indian Scout owners to contact the company to see where and how they can get their new bikes serviced or checked. Indian Motorcycles can be directly contacted at 1-877-204-3697 and consumers should reference recall number I-15-01 A/B when calling.