2015 Kawasaki Vulcan S Gives Bang For Your Buck
Chaparral Motorsports
|
March 21, 2015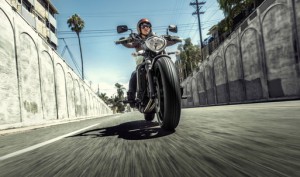 While the 2015 Kawasaki Vulcan S was released in late 2014, many riders are finally getting around to putting in true mileage on the bike and even more have good things to say. According to many riders, what sets this bike apart from other cruisers is its saddle adjustability, which is a rarity among motorcycle manufacturers these days. It's almost impossible to image a new car released in 2015 without adjustable seats, steering wheel and foot controls. However, it is common for motorcycles to only offer seat height adjustments.

The Vulcan S also has an Ergo-Fit concept, which allows riders to use three various footpeg positions and adjust three different saddle shapes. The bike also has an optional handlebar that gives riders more options for how they grip their bike, perfect for that custom feel. Kawasaki also revealed that it has three preset features that can take the guess work out of where you want your footpegs and seat adjusted.

Complete Customization Options
[caption id="attachment_43984" align="alignright" width="300"]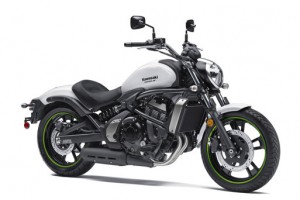 2015 Kawasaki Vulcan S[/caption]

The Reduced-Reach option allows riders who are under 5 feet 6 inches to have a comfortable ride. The bike also has a Mid-Reach option for those between 5 feet 7 inches and 6 feet, and the Extended Reach is for motorcyclists 6 feet 1 inch and taller. At the time of your purchase, the dealer will be able to set up your custom configuration at no extra charge, which makes the Vulcan S a very customizable ride for no extra money.

The Vulcan S is very similar to the look and feel of the Harley-Davidson V-Rod, but the Kawasaki motorcycle comes with a pricetag well under what any new Harley-Davidson would cost. The Vulcan's liquid-cooled 649cc parallel-twin engine is completely based on the same engine design as the Kawasaki Ninja 650. However, the Vulcan S is much more controllable, comfortable and easy to handle for new or veteran riders.

Comfort Even At High Revs
[caption id="attachment_43985" align="alignright" width="300"]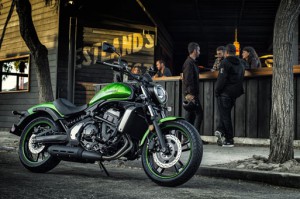 2015 Kawasaki Vulcan S ABS[/caption]

The Vulcan S is has a very linear power delivery that can range from 2,000 rpm on up to the maximum 9,000 rev limit, but the motorcycle still performs smoothly at its highest rev levels. Its light-shifting six-speed transmission fluidly moves the rider from first to sixth gear, which makes the Vulcan S ideal for hilly roads that requires switching back and forth.

The new LED light bar kit shows an electronic gear-position indicator and a digital speedometer. Other optional accessories include a helmet lock, a DC power outlet, custom footrests and a 2-Up Kit that will let a passenger have just as a comfortable ride as the person behind the handlebars.

At a price of just $6,999, the 2015 Kawasaki Vulcan S gives riders one of the most adjustable and comfortable cruisers on the market with a price that could beat nearly any competitor. There is also a deluxe edition of the Vulcan S, which comes with ABS included and has slightly higher price at $7,399.