AMA Officials Support Both Oregon And Washington Lane-Splitting Bills
Chaparral Motorsports
|
March 3, 2015
Lane-splitting for motorcycle riders has long been a debate among many state transportation and safety departments. According to Rider Magazine, the American Motorcyclist Association recently announced it would support the lane-splitting legislation, which is currently being debated in Oregon and Washington. The two states are strongly considering allowing motorcyclists to maneuver between cars while on the road through a well known movement called lane splitting.

Oregon and Washington Bills In Place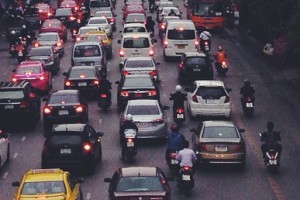 Sen. Brain Boquist, R-Oregon, plans to introduce a new ruling that will allow motorcycle and moped riders to pass in a lane with the traffic if everyone is stopped or is only going 10 mph or less. According to the source, the lane-splitter would only be allowed to reach 20 mph through the maneuver.

Additionally, Sen. Jeff Kruse, R-Oregon, wants to allow lane splitting as long as the traffic is stopped or is traveling less than 25 mph. Also, the senator wants to allow motorcyclists to drive up to 35 mph while traveling between other vehicles, the source reported.

As for Washington, a bill is in place that would allow motorcyclists to pass cars in the same lane when the traffic is stopped or moving 25 mph or less. According to the source, this bill would only allow motorcyclists to travel 10 mph faster than the flow of the traffic.

Eligible For Any Type Of Road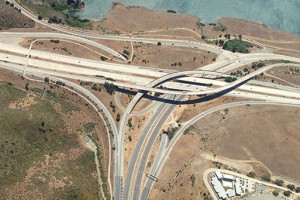 Whether it's a freeway, state road or city street, Troy Costales, safety division administrator for the Oregon Department of Transportation, said the new state bill would not limit the type of road a motorcyclist could lane split on, Landline Magazine reported.

Costales said one of his worries about the new bill is that it does not explain the different types of traffic congestion and which situations will allow someone to lane split. He added that there could be loop holes in the way the current system is set up.

"It could be a traffic signal that has turned red or a stop sign if there is a queue of cars," Costales told Landline Magazine.

Increased Safety For Motorcyclists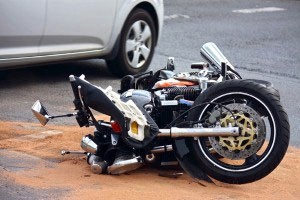 As of right now, the state that is most notorious for allowing lane splitting is California. Recently, the AMA ran a report and discovered that lane splitting actually has a lot of benefits. Even though the stigma of lane splitting is often seen as "jumping ahead of the line," it's actually a safer practice for motorcyclists to ease traffic and ride in a friendlier zone.

The AMA said it would significantly help reduce traffic jam congestion and that it's much safer for motorcyclists because the majority of their congested traffic accidents occur from rear-ends or fender benders. While a fender-bender might not do anything more than put a scrape on a car, for motorcyclists, it could mean serious injuries.

Lane-splitting allows riders to avoid sitting in congested traffic where they are more prone to severe injuries than if they maneuvered between cars at a low speed. According to the AMA, lane-splitting in California is a completely optional choice, which means it's the riders' call to determine if it's safer to lane-split or sit in traffic. Also, many other countries in Europe and Asia allow this practice throughout all the roads to create less traffic congestion.

"Research and evidence suggest that lane splitting may reduce a motorcyclist's risk exposure in traffic, while helping to ease congestion," Wayne Allard, vice president of government relations for AMA said, according to Rider Magazine. "That is why we support these bills and the motorcyclists who helped call attention to the need for change."

However, if the new bill passes Oregon could be next in line to allow lane-splitting and Washington could shortly follow.