Taking On The New 2015 MV Agusta Stradale
Chaparral Motorsports
|
February 27, 2015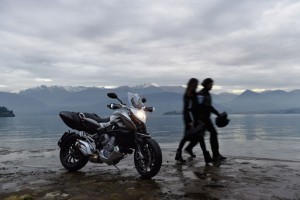 For the past few years, MV Agusta has challenged its own motorcycle manufacturing with new models and features on its bikes. With the new 2015 MV Agusta Stradale 800, there's nothing "simple" about this machine.

If fact, the MV Agusta Stradale is poised as one of the company's most versatile, hands-on and comfortable rides ever produced. The bike gives riders a motorcycle that is not too short or tall, and its leather trim saddle will ensure a relaxing ride. The seat sits at 34.25 inches and can be adjusted down to 33.4 inches as well.

From the saddle to the handlebars, the reach is short enough for most regular-sized riders to comfortably sit with their backs arched upward and their hands firmly placed on the throttle and clutch. The whole purpose of the MV Agusta Stradale is to keep riders comfortable and relaxed while cruising through country roads or while riding in the city.

Perfect For Country And Mountain Riding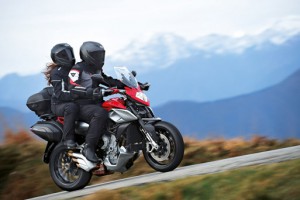 According to many, the Stradale is ideal for country riding because the bike is able to handle different types of terrain that might come across your path. The bike's superior suspension absorbs bumps in the road nicely, which helps while driving at faster than city speeds.

Additionally, the transmission works smoothly, although the power delivery is not as aggressive as other 800cc motorcycle options. However, the bike still has 58-pound-feet of torque at 9,000 rpm, and the Stradale can hit 115 horsepower at 11,000 rpm.

For mountain riding, this will be one of the fastest bikes available to smoothly take on inclines and sharp turns. Also, the MV Agusta Stradale has a large 4.2-gallon tank, which will keep riders on the road for a good length of time.

Plenty Of Features On The Front-End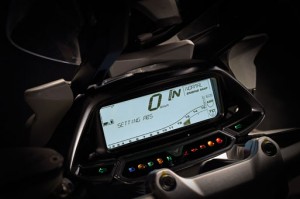 The Stradale comes with an adjustable windshield, which is actually designed to avoid helmet buffeting. The ride doesn't get boring on long highway roads because of how smooth and comfortable the ride can be.

MV Agusta is known for its electronics integration and it the company did not skimp on the Stradale's hardware. The bike's Motor and Vehicle Integrated Control System (MVICS) platform allows riders to manage the ride by wire throttle, engine maps, traction control and EAS 2.0 (Electronic Assisted Shift) program.