Triumph Motorcycles Sales Mark Highest European Bike Sales In North America
Chaparral Motorsports
|
February 25, 2015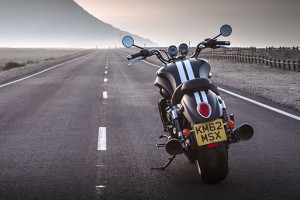 In the U.S., it's not easy for motorcycle manufacturers to challenge the vast number of Japanese and domestic bike sales in the nation. However, one company that is quickly attracting more riders is Triumph, a British motorcycle manufacturer.

Triumph recorded some of its highest sales of all time in North America during the month of January, and the motorcycle company is poised for continued high sales volume into the rest of 2015.

Compared to the same time a year ago, January Triumph motorcycle sales increased 66 percent in the U.S. However, Canada's growth in Triumph sales hit a remarkable 379 percent in January compared to 2014, which has sparked claims that it outsold a Japanese competitor in that month.

Breaking North American Records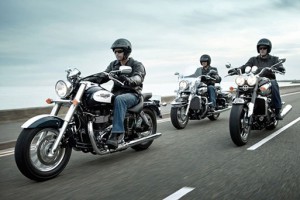 Matt Sheahan, the chief operating officer of Triumph Motorcycles America, said the company was able to sell more motorcycles than any other European brand in the North American market, which is a major feat for the company. Sheahan said the increased presence in North America helped improve sales and brand awareness of Triumph.

"The success and growth of the Triumph brand is directly related to the commitment of our dealer network," Sheahan added, speaking of the Triumph dealers that recently won the 2014 Triumph Dealer of the Year awards. "We're thrilled to honor these nine dealers for not only delivering high retail sales but also delivering exceptional customer service."

Attraction Toward British Style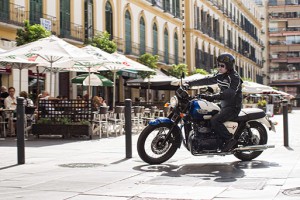 British motorcycles have grown in popularity and it could be because of the rise in vintage-style bikes. The café racer craze has thousands of riders rebuilding vintage Honda CBs, Yamaha's, BMWs and Suzuki's from the 1970s. However, there are not many newer models that keep the charm of older vintage style café racers, but also have the parts of a new bike.

However, Triumph has proven to be a middle-ground for a lot of motorcycle enthusiasts who want the appeal of a vintage motorcycle, but don't want to deal with building and repairing an older bike. The younger generation of motorcyclists is certainly helping shift the trends in which bikes are popular, and this could have something to do with the peak in Triumph sales.

"Triumph achieved a combined 82 percent increase in year-over-year retail sales in North America in January," said Sheahan. "This record month for the Hinckley-era Triumph would not be possible without the hard work of our dealers. The results clearly state that Triumph is a growth brand, and consumers continue to be attracted to our distinctive British styling with modern technology on our bikes."

Dual Personality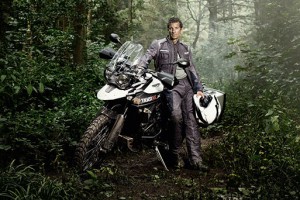 Besides Triumph's familiar retro style motorcycles, the company has branched into growing adventure touring market - another reason for their improved sales figures. With offerings like the new Tiger 800 XCx, there is plenty of excitement surrounding this venerable British company.

The sales growth Triumph has seen over the past few years will likely keep them on this progressive path in terms of distribution and manufacturing designs. Additionally, Triumph has a wide range of motorcycles that fit many different riders' needs. Currently, BMW is Triumph's biggest competitor and the German company is aware of the spike in European sales in North America, which could draw more attention toward vintage-inspired models for the German motorcycle manufacturer.