2015 Harley-Davidson Street 750: Finding The Balance Of Power
Chaparral Motorsports
|
February 8, 2015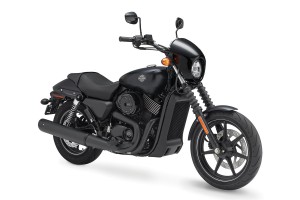 Harley-Davidson is known for its imposing cruisers and touring motorcycles, but that doesn't mean the manufacturer can't produce stellar smaller bikes. That is proved by the 2015 Harley-Davidson Street 750, part of an all-new model model line that brings the traditional touring style to an urban setting.

Striking a perfect blend between urban street bikes and classic cruisers, the 2015 Harley-Davidson Street 750 is a bike that can satisfy a wide range of owners who want to look and feel good while riding around town.

Engine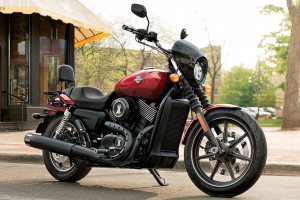 It wouldn't be a classic Harley-Davidson without an excellent engine, and the Street 750 certainly delivers on that front. The bike is powered by a liquid-cooled Revolution X engine with a displacement of 750 cc. Its simple, modern design aims to even out acceleration and reduce weight. The motor works with a six-speed transmission and 2-into-1 exhaust system, both of which have been primed for efficiency.

Chassis And Frame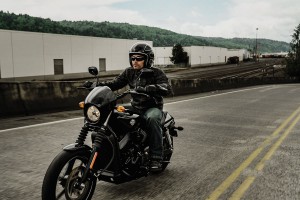 The unique thing about the 2015 Harley-Davidson Street 750 is that, although it is reminiscent of a traditional cruiser, it is built with agility needed in a street bike. Even the tightest of urban spaces can be easily maneuvered with this machine. This is further helped by its smooth suspension, which has been tuned to provide stability on even the roughest roads.

Still, it boasts the long, low frame that many Harley-Davidson creations have become known for. The front and rear wheels measure in at 17 inches and 15 inches, respectively, ensuring that the ride stays low to the ground and stable as they go.

Extra Features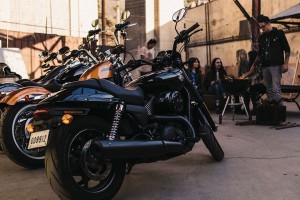 As if all the technical aspects of this Harley-Davidson weren't enough, the bike also comes with several other benefits. For one, its appearance is sleek and aggressive. The all-black finish extends to everything from the engine and handlebars to exhaust and covers. To go along with that exterior, there is also a café-style windscreen and a few custom details that continue to set it apart. LED taillights and bullet signals will brighten up the dark exterior after the sun sets, and the mid-mount controls can be easily accessed at any time of day.

Balancing out power and agility is never easy, but Harley-Davidson seems to have the mark with the Street 750. It was made with some emerging motorcycle markets and new riders in mind, but it certainly would be right at home in any locale or garage.

2015 Harley-Davidson Street 750 Image Gallery
(Click for full size images)