5 Tips To Follow When Moving Your Motorcycle Across The Country
Chaparral Motorsports
|
February 8, 2015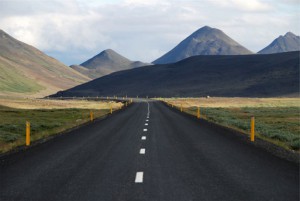 For some the idea of 1,000 mile Iron Butt ride doesn't sound appealing, and maybe you don't have the luxury of a leisurely ride across country. If you have a new job opportunity or simply decided to move across the country on a whim, bringing your motorcycle with you can be a stressful ordeal for some people. However, there are ways to make sure both you and your bike make it safely to your destination.

Whether it's through a shipping company or self-moved through a trailer, here are five tips to follow when moving your motorcycle across the country:

1) Look Into Available Options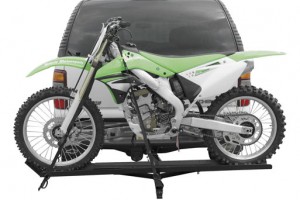 If you're moving your motorcycle to another state, you might want to do your due diligence and check all the available options for sending or hauling a bike. Hauling your bike might require a special rig to attach it your vehicle or moving truck, so it's important to know what specific equipment you will need to carry your motorcycle.

However, if you decide on shipping your motorcycle, you need to check prices from different companies to make sure you get the best deal. While you may want to save the most money possible on shipping a bike, skimping out on protective coverage and cheap rates could put your bike at major risk in the event of an accident.

It's easy to shop online for the best rate possible and make sure all your questions are answered before selecting a shipping company so you are prepared for any emergency situation.

2) Document Current Condition Of Your Bike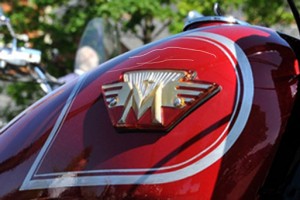 No matter which service you end up choosing, it's best to have clear documentation on the condition of your bike before you ship or haul it. If you have any preexisting damage, take pictures of the marks, scuffs or dents and make a note of it.

Having detailed information on the status of your motorcycle ahead of your haul will make the claims process much easier in the event of an accident. Additionally, shipping companies will not be able to claim innocence or scam you on your damages refund if you have detailed proof.

3) Give Plenty Of Notice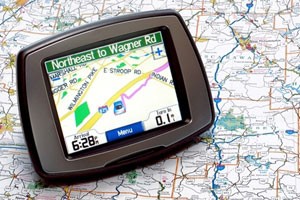 If you're planning on hauling or shipping a motorcycle, you need to plan as far ahead as possible. For moving companies, their rig availability could be limited or your vehicle might need to install the right towing equipment to make it street legal.

Additionally, motorcycle shipping companies can take roughly two to three weeks to ship a motorcycle. If you time it poorly, it could arrive too early or too late, so contact the shipper early to configure the best timing. However, for planning the actual shipment process, you might need up to three months of advanced notice to get your preferred moving date.

4) Check For Leaks And Top Off Appropriate Fluids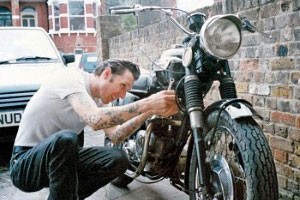 If you're delivering your motorcycle across different climates, your fluids can alter while being delivered. To ensure your motorcycle runs when you receive your bike, top off all your fluids, oil and gas.

To add to that idea, make sure your not leaking any fluids as there could be a surcharge for a leaking motorcycle from shipping companies. Typically, riders like to ship their motorcycle with their gear, helmets and other accessories, and a leaky motorcycle could ruin your apparel and gear.

5) Fully Inspect Your Motorcycle On Arrival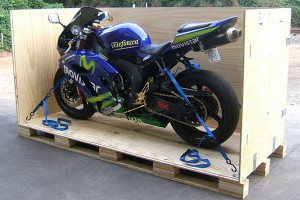 When you get your bike out of its packaging crate or off a rig, make sure the bike is fully operational. Check your ride for any dings, scratches, loose parts or weird sounds when starting your bike. Being extra cautious is the best way to go when your bike is shipped or hauled, and following these tips could create less of a headache for bike owners.