Is Victory Charging Into The Electric Motorcycle Market?
Chaparral Motorsports
|
February 5, 2015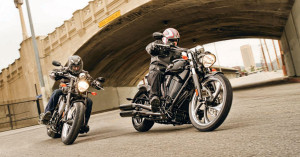 It was only a matter of time before there were rumblings of Polaris Industries targeting Harley-Davidson in the Electric Motorcycle (EM) segment-especially after the recent announcement that Polaris had just purchased EM manufacturer Brammo. Well, the time has come-much quicker than some might have expected-with Polaris Industries filing a trademark on January 27th for: Victory Charger, with the Goods and Services listed as: Electric motorcycles and structural parts therefor.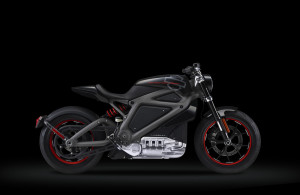 Many people wondered if Polaris would counter with an EM of its own after Harley unleashed the LiveWire on the unsuspecting public last year, and if so, how soon and under which of its two American Motorcycle brands (Victory Motorcycles or Indian Motorcycles) would Polaris respond? The latter seemed to be an easier question to answer as Victory is the more modern/leading edge brand, whereas with Indian it's all about maintaining a connection to the long history and deep heritage of the iconic motorcycle company.

Interestingly enough Polaris' interest in EM and Brammo in particular, became publicly known in a news release from October of 2011 when the company made a minor investment in Brammo to which the release stated; By investing in Brammo, Polaris obtains access to their proprietary electric vehicle powertrain technology, as well as exposure to the rapidly growing electric motorcycle market. So while this recent Trademark filing may look like it comes on the heels of Harley's LiveWire introduction, a EM from the Polaris family has been in the works for some time.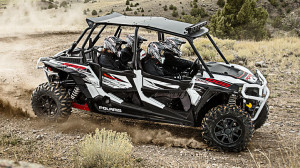 Polaris already has experience in the electric vehicle market having purchased Global Electric Motocars (GEM) several months before first investing in Brammo. Combine that with its wide breadth in the powersports industry covering everything from off road vehicles like the highly popular RZR to ATVs and snowmobiles and it's evident that Polaris has much more to gain in the electric vehicle market than Harley.

So far The MoCo is still in "test mode", hauling its electric motorcycle across the country, into Canada, and Europe on the Project LiveWire Experience Tour so that Harley fans and motorcycle enthusiasts can see, hear, and ride the bike and the company can gauge interest and get feedback. Those who have ridden the LiveWire have praised it for its light weight, agility, and acceleration; Harley states the bike can reach 60mph in less than 4 seconds. On the flip side what most have disliked about the bike is the short range of the Li-ion battery (around the 53-mile mark) and the price. Being that H-D is till testing the waters with this LiveWire they are being pretty hush-hush about certain aspects such as what realistic specs and price for a production model would be.

What can be said however is, aesthetically, the LiveWire is a far stretch from the cruisers Harley fans are accustomed to. And with the cruiser EM market being wide open, even though Harley may have been the first to release its concept EM, has a longer history, and a massive global following as compared to Victory, if Victory introduces a electric cruiser styled motorcycle producing the same or more power, at least a 100-mile range, and a price tag people can get on board with, they have to potential to send a shock to the H-D system. Polaris definitely has the resources, personnel, and experience to do just that.