5 Tips On Buying A Used Motorcycle
Chaparral Motorsports
|
February 5, 2015

New motorcycles often get all the attention when it comes to purchasing a ride, but sometimes owners want to save some money on a used bike and use the rest they saved on motorcycle gear. It all depends on the rider, but there are plenty of you out there who might be looking for some tips on purchasing a used bike, and here are five things to consider before you buy:

1) Know Your Style Of Bike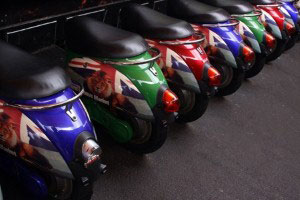 If you're considering buying a used motorcycle, know what type of bike you want before doing heavy investigation on the best priced ride. Often, riders go in blindly looking to purchase a used bike and commit to something they actually didn't want because they had no sense of direction.

You have to know what style you want - whether it's a sportsbike, dual sport, scooter, cruiser motorcycle or a dirt bike. Once you choose a type, you won't be veered off course by a snappy salesman. Additionally, know the size or at least the cc range for your bike. If you're just starting out riding a motorcycle, you may want to keep the cc level under 650. However, if you're an advanced rider, you need to know how you'll be using it. You'll want to base your decision on whether you'll use it for the highway or city more often.

2) Fully Inspect The Motorcycle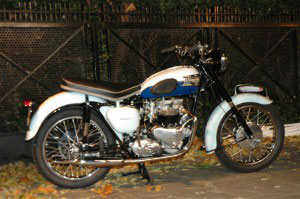 On websites like Craigslist, people prey on buyers who see a shiny bike in the perfect price range only to realize a few months down the road that the bike is a piece of junk. Make sure to check the chrome for scratches, dents and rust. If you see scratches on one side, especially if there are several parallel scratches - a clear sign that the bike has gone down, look directly down the bike to see if it frame and forks are straight. Usually, if the bike has been dropped, other dents and dings will give it away.

Also, you should test the fork by sitting on the bike yourself and straightening out the handlebars to make sure the wheel is straight. Check for tape or zip ties holding pieces together, and if so, you're going to want to look elsewhere. Inspect the wheels and make sure that if the tires are severely worn you deduct the cost of new tires from the purchase price.

3) Be Practical In Your Decision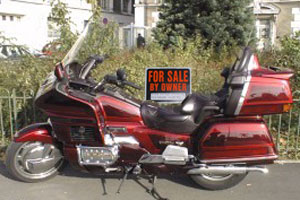 Another problem you might come across when purchasing a used bike is becoming too attached to the ride before the deal is done. Inspect the mileage and compare it to the title so you know what you're getting. Also, you can do some homework after you see the bike. You run the risk of letting a good deal go, but you'd rather keep looking than purchasing for far too much money, or have to deal with a headache afterwards. Being practical is necessary when purchasing a used motorcycle. If the deal sounds too good to be true, it's probably a bad idea

4) Take A Test Ride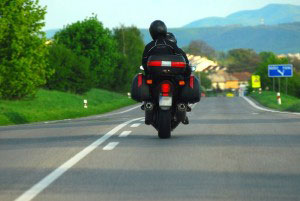 A used motorcycle dealer should allow you to take a test drive with a motorcycle drivers license and maybe a credit card for insurance. You should always have the seller start the motorcycle and do it while the bike is cold. When bikes haven't been started in a while - whether it's a day or a few months - they tend to be hard to start. You want to see how difficult it will be to start.

5) Listen To It Run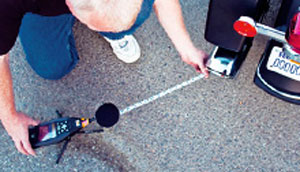 Try to listen for unusual sounds while riding - anything that clunks or bangs. You'll get a full idea of how it feels when you test drive as well. If you can't take it for a test drive, have the owner start it cold, listen for noises and never accept the phrase "they all make that noise." If it seems odd, it probably is.