Tips On How To Maintain Motorcycle Tires
Chaparral Motorsports
|
February 1, 2015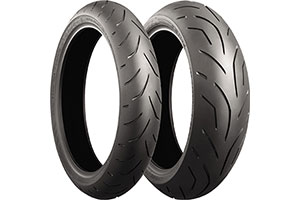 Motorcycle tire
maintenance is an important aspect to owning a bike, and neglecting your wheels could not only put your ride in danger, but yourself as well.

Each tire has its own specific needs and maintenance requirements. It's up to you to make sure your tires are in the best condition for the safest ride. Here are a few maintenance tips for your motorcycle's tires:

Inspect Your Bike Before Each Ride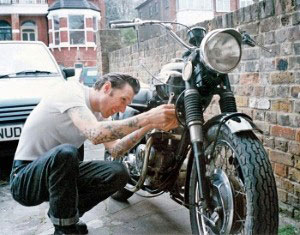 When you're about to go for a ride, it's essential to inspect your motorcycle and pay close attention to your tires, Ride Apart reported. T.J. Tennent, an engineer manager for Bridgestone Tires and instructor for the Motorcycle Safety Foundation, explained that while most motorcyclists do not fully inspect their bikes before they ride, it should be a practice to get used to.

"It's a bit like being an air pilot carrying out a pre-flight inspection," Tennent told Ride Apart. "You should examine your bike from front to end and pay particular attention to your tires. With a motorcycle you only have two wheels on the ground and you should take time to inspect your tires as often as you can."

Check Your Tire Pressure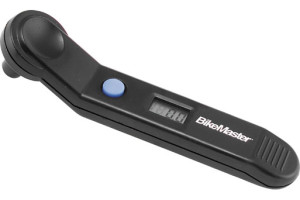 To ride safety and efficiently, you need to check your tire pressure and make sure both tires are properly inflated. When tires are under-inflated, the rubber tends to create excess heat, which can turn into a tire blowout.

First off, you need to own a tire gauge to check your tires as often as possible. Weather conditions, road types and length of rides can all have an affect on your tires' internal pressure, so it's best to get in the habit of checking each time you ride. Your tire pressure can lose one pound per square inch (PSI) per week, creating a much different ride if you check once a month.

Additionally, you can purchase an electronic tire gauge, which is easier to use and more accurate. Electronic tire gauges range from inexpensive to about $100 for professional level equipment.

"We also recommend that you read your owner's manual that came with your bike to see what the recommended tire pressures should be," Tennent added, according to the source. "But if you don't have a manual you can sometimes find it marked on the sticker on a bike's swing arm. Failing that, call the manufacture and get the correct figures."

Observe Your Tire's Tread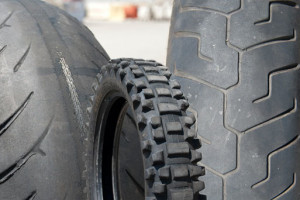 Your tire's tread is the most telling part of the condition of your motorcycle's tires. The biggest indication is if the tread is worn below the wear bars and if the rubber looks smooth. If the rubber bleeds into the wear bars, it's most certainly time to replace your tires.

There are gauges you can use to check your wear bars and closely measure how much tread you have left down to millimeters. However, a good eye test can tell if you're wearing tires down to where you can see "tire carcass," which is the stitching of the rubber.

Break In Your New Tires
If you decide it's time to purchase new tires, make sure your first 100 miles are ridden very cautiously. New tires need time to break in, and unlike a car, you only have two tires to keep you upright, which means hard cornering could be extra slick when you first get new tires.

You have to get the feel for your new tires and break them in correctly, so you have a safe ride for the many miles ahead.