Choosing The Right Motorcycle Jacket: Tips And Recommendations
Chaparral Motorsports
|
January 26, 2015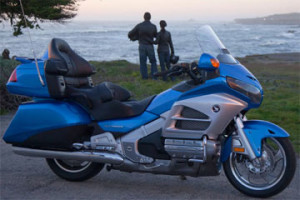 When most people think of a classic motorcycle jacket, usually the image of a black leather piece of gear comes to mind. However, nowadays motorcycle gear comes in just about any color imaginable, and jackets are made from various types of materials to ensure comfort and still look stylish.

There are literally thousands of motorcycle jackets to choose from, but you have to know what's ideal for you before you make a major purchase. Here are some tips and recommendations for choosing the right motorcycle jacket:

Make Sure It Fits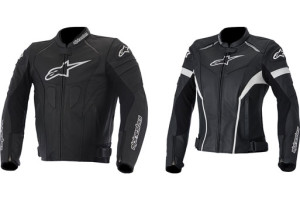 This might seem unimportant or you might be thinking it's an easy decision between small, medium or large. However, a motorcycle jacket is much different than a standard piece of clothing. If a motorcycle jacket doesn't fit you well, it could make you uncomfortable while riding and ultimately impede your driving ability.

For starters, motorcycle gear should be as snug and tightly fit as possible because most jackets have protective padding built in the cloth. Essentially, it wouldn't be beneficial to have a loose jacket where the pads are not correctly protecting important areas such as your elbows, shoulders and back.

Also, it's important to know how a jacket fits when you're riding and not standing up. Think about the position of your motorcycle and if the jacket will pull up or be too loose in the sleeves when you're riding. The less distractions while you ride, the better.

Get Enough Protection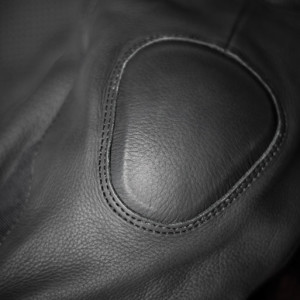 You have to consider how much protection there is built into the jacket because without any safeguard, you're basically wearing a standard jacket. According to Why Bike, having extra protection on a motorcycle jacket is much like how you should wear a life​jacket on a boat. It can feel too bulky at times, but without the armor, you are left dangerously unprotected.

If a fully protected motorcycle jacket is too much, try to find one that at least protects the elbows, shoulders or back. These are usually the main points of impact in the instance of an accident. Again, make sure the gear is comfortable and fits well, or else it will distract you.

Choose The Right Material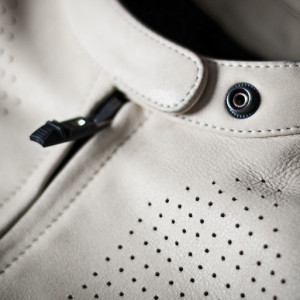 Leather
is a great source of material for a motorcycle jacket because it protects your skin from the asphalt with its thickness, and standard cloths like cotton would shred in an instant. If you ride long distances in hot weather and need something that will breathe, consider a jacket with mesh lining to help circulate air and cool your overall body temperature. Additionally, many mesh-lined jackets have removable waterproof liners that are important in case you get stuck in wet weather. You truly want a jacket that will keep water out so you have a more comfortable riding experience.

However, there are plenty of leather jackets that have armor built in the gear. Also, many jackets come with removable liners to make it more breathable in summer time, and you can attach them again in colder riding months. Most leather jackets are stiff and heavy when you first purchase them. According to Safety Risk, leather will eventually loosen up, so don't buy sizes that are too big.

You will most likely choose between four types of leather, including top grain, full grain, suede and split leather.

Pick A Jacket With Pockets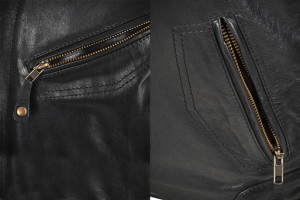 It might seem trivial, but having pockets is essential to riding. You need a place to store your wallet, cash, license or anything else you pick up on the way. Try to find a jacket that has numerous pockets and make sure that some can be zipped or are weatherproof. The more interior protection you have, the better.