Triumph Motorcycles Sees Highest Sales In 30 Years
Chaparral Motorsports
|
January 20, 2015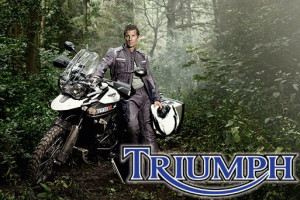 In the last decade, British icon motorcycle manufacturer Triumph Motorcycles increased its sales with new bikes and by attracting a different style of riders. According to Financial Express, Triumph recorded its highest number of global sales in the last 30 years with more than 54,432 units sold in 2014.

Additionally, the motorcycle manufacturer had a 4.5 percent increase in sales from the previous year, which was assisted by the growing markets overseas and the company's steady investment in new motorcycles for a different generation of riders, the source added. Paul Stroud, director of sales and marketing for Triumph's India market, explained the company's success has largely been from helpful contributions from new budding places around the world.

"Growing markets like India and Brazil have been extremely critical and gratifying at the same time, and they have contributed substantially to our overall figures," said Stroud, according to Financial Express. "The industry is undoubtedly experiencing its most successful season and demonstrates that riding is regaining popularity as a leisure pursuit, as well as a stylish option for the urban commuter across the world."

Taking Chances With Newly Styled Motorcycles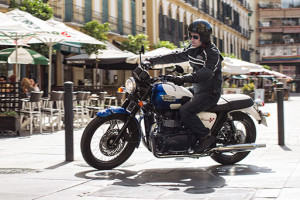 Some of the success also comes from the fact Triumph is willing to take chances on bikes such as the Limited Edition Bonneville T214, Cycle World reported. Triumph has not been afraid to go to its past to craft a new ride. Triumph is notorious for its vintage styled motorcycles, and the Bonneville T214 is no different.

In 1956, Johnny Allen, a racer born in Texas, broke the record for land speed with the Triumph-powered Cee-Gar streamline, which reached a speed of 214.4 mph on the Salt Flats. According to the source, Triumph used this 1956 motorcycle's aesthetic to craft the new Bonneville and pays a tremendous amount of respect to the land-speed record achieved more than half a century ago.

The bike ran in a 1,000 limited edition production line, and each motorcycle was individually numbered. The motorcycle also has the same color scheme that Allen's Texas Cee-Gar used, according to the source. The price tag for the Triumph Bonneville T214 starts at $9,999.

Looking Ahead To More Success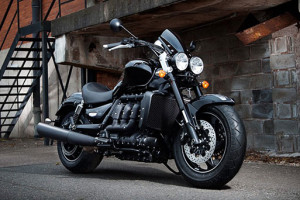 Triumph has seen success in the past, and now, the motorcycle company is enduing a whole new era of popularity once again. Vimal Sumbly, managing director of Triumph's India location, explained that global sales have truly made it a great year for the company, NDTV Auto reported.

"We are delighted with the way things have panned out for us in the last year," said Sumbly, according to the source. "It has been extremely rewarding in terms of both sales and the love we have got from Triumph enthusiasts. Globally also this has been a great year for Triumph Motorcycles. We have not only established ourselves as a front runner in the luxury motorcycles industry but have also been successful in adding value to [our] global sales figures."