BMW Offers Motorcyclists A New Heated Vest For Winter Riding
Chaparral Motorsports
|
January 17, 2015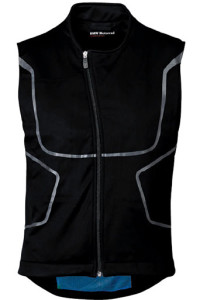 The winter months bring cold weather that numerous motorcyclists simply don't want to deal with until spring. Winter riding can be a dangerous task for those in areas where the climate can drop to freezing temperatures. Without the right motorcycle gear, riders can get frostbite or experience a chill that no amount of clothing can prevent.

However, BMW recently announced its new HeatUp Heated Vest that might be able to give die-hard riders a chance to take on the coldest temperatures around, Ultimate Motorcycling reported. Nowadays, motorcycle manufacturers release bikes that have heated grips, saddles and even footrests or footpegs. While this technology certainly helps riders make it through the coldest of days, it still doesn't do the trick of what a heated vest can do.

Even in California, were some areas have seen their temperatures drop to 30 degrees this winter, some have had second thoughts about riding this winter. If you're not prepared, the weather can make it nearly impossible to ride when you're not used to these conditions, the source stated. On the other hand, the new BMW heated vest allows motorcyclists to take on the cold weather with a moisture-wicking, windproof, slim-cut, mesh-lining piece of apparel.

Stepping Up The Quality In Motorcycle Vests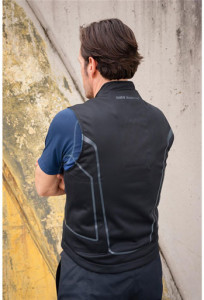 While heated motorcycle vests have been around for a few years, BMW's HeatUp is unique to its kind. The polyester vest is of the highest quality and is simply made to look like just another piece of motorcycle apparel. According to Motorcycle News, the vest is able to heat up in five central locations including: two chest areas, the back and both sides of the rider's kidney areas.

At a max of 35 watts at 12 volts, the heated vest can reach three different heating levels for riders to choose from while riding or before the trip. According to the source, the vest also has the ability to connect to the rider's on-board power socket to keep constant connectivity for warmer rides.

"BMW Motorrad's new HeatUp Vest is a high-tech body warmer vest that will help extend your riding season by keeping you warm even when temperatures start dropping," the motorcycle and apparel manufacturer explained on BMWMotorcycle.com. "This light, sporty body warmer vest is designed to be worn underneath a motorcycling jacket and features heating elements that have positioned to meet the specific needs of motorcyclists."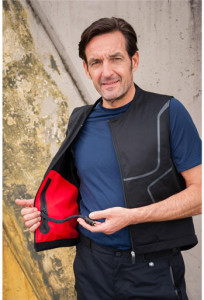 Additionally, the vest has a high collar that protects the rider's neck and one inside pocket that would be optimal for carrying something like a smartphone, which can only handle certain freezing temperatures, or simply a pocket for the rider to put their hand while at a stop light.

According to the source, the light fleece liner has perfect insulation for winter riding, and the heated vest comes in Black material. The elastic and form-fitting material gives riders a chance to add or lose a few layers depending on temperature outside. Sizes range from extra small to triple large, and the vest has a starting price of $249.