KTM Announces Range Of Engines From 600cc To 800cc
Chaparral Motorsports
|
January 16, 2015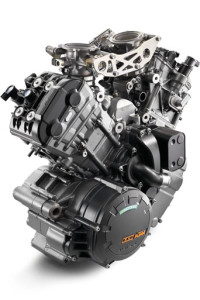 While the plans to build a new range of middleweight V-twin engines for KTM motorcycles might have been expected, the decision is still a shocker to some in the industry. According to Motorcycle News, KTM announced it would in fact release a 600cc engine and an 800cc engine to go along with its other models.

The range of V-twin engines fill in the gap of KTM's motorcycles that go from smaller 200cc engines to their 1,000cc models. Stefan Pierer, head of KTM and the sister company Husqvarna, explained that it will still take a while to get the full range of KTM motorcycles available to the public, Zig Wheels reported.

"We will have a new KTM mid-class of bikes within around three years," Pierer told Motorcycle News. "We are looking at the way this will happen, but we are working on 600 to 800cc V-twins."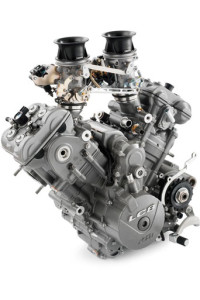 Pierer didn't get into more detail in his discussion with the source, but there is a feeling that the largest V-twin engine to come from the adjusted range of bikes is the 800cc. It's very doubtful that anything would go past 800ccs because it would then clash with the company's other bikes already on the market.

At the EICMA event in Milan in late 2014, Pierer told journalists the new range of engines would be happening soon for KTM, Cycle World reported. Additionally, only a few bikes are currently produced in this range including the KTM 690 Duke and the 690 Enduro, which both feature the same 690cc single-cylinder engine.

KTM Could Challenge Other Big-Name Competitors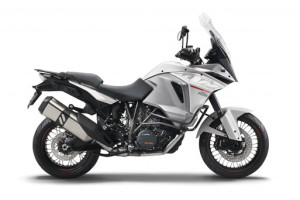 With the new engines, KTM will have the chance to better challenge BMW's parallel twin engines in the GS and GT, which both feature an 800cc engine. Also, KTM will be able to build motorcycles that rival Triumph's Tiger, Daytona and Street Triple, which include 675cc and 800cc engines, as well as Kawasaki's 649cc parallel twins Versys and Ninja, Cycle World reported.

Once KTM completes its full range of motorcycle engines, the company will be able to offer a ride in a massive variety spanning from 125cc to 1,300cc engines, Motorcycle News reported. KTM could gain attention in bigger markets like the U.S. and India with these different motorcycles, and Pierer believes the new offerings will help the company offer more viable options for riders of all sorts.