Motorcycle World Seeing More Female Riders
Chaparral Motorsports
|
January 13, 2015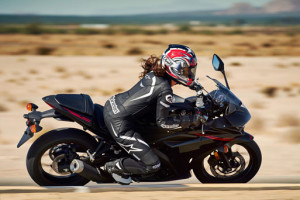 While most people envision the roar of a motorcycle and expect to see a male rider on the saddle, more female riders are disproving the gender stereotype. According to the Long Beach Press-Telegram, several riders gather in front of Dues Ex Machina in Venice, California, with their modified and custom-built vintage Hondas, BMWs, Ducatis and choppers.

Some of the clubs that hang out in this big motorcycle gathering include the Seven Skulls, Vagos Motorcycle Club and the Venice Vintage Motorcycle Club. These clubs all make a presence with their tough bikes and rough and tumble biker image. However, new clubs such as the East Side Moto Babes, the Venice Vixens and the Velvets M.C. are all made up of female riders.

They all bond together in their groups and have the same thing in common: They love to ride motorcycles.

"I love the thrill of riding - the places you can go, the things you can see, the thrill of going fast," said Jessie Gentry, co-president of the Velvets, according to the Long Beach Press-Telegram. "And I've met really awesome people, especially some really awesome women (through riding)."

Growing Number Of Female Riders Noticed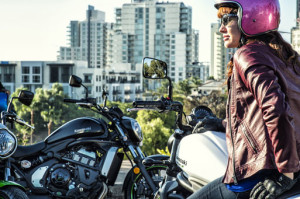 All of the female riders are starting to get recognized in the scene as more female motorcyclists join. These women ride the same custom vintage motorcycles that the mostly all-male biker groups have too, the source stated. Several women are riding vintage Hondas, BMWs, Triumphs and custom café racer motorcycles.

"There's a huge movement of women getting interested in riding, and it's awesome," said Gentry, according to the source. "For us, it's really exciting, and that's part of why we want to have our club. We want to be an awesome face for that and be able to be an example what you can do."

Harley-Davidson Addressing More Female Riders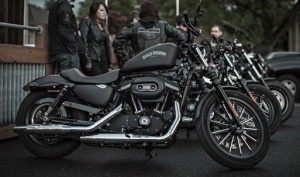 According to The Los Angeles Times, Harley-Davidson has been trying its best to get more female motorcyclists. Women own roughly 10 percent of the Harley-Davidson dealerships across the nation. Claudia Garber, director of women's outreach marketing at Harley-Davidson, explained the new Ultra Low street cruisers are attracting more female riders because the motorcyclists can sit lower to the ground. They also have narrower grips, which are ideal for those with smaller hands.

The company even has a section on its website dedicated to women riders, hoping to reduce the barriers for prospective new female motorcyclists.

"Our job is to get more women into the sport of motorcycling," said Garber. "And it's working. We are selling more motorcycles to women than all our competitors combined."

A More Welcoming Environment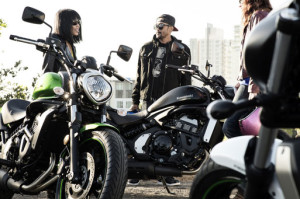 The bands of female riders are gathering together because riding a motorcycle is no easy task. Ana Llorente, a motorcyclist and No. 2 of East Side Moto Babes, said riding was great, but when she did so around men, she felt intimidated, the Times reported.

Now, Llorente said she is around a more comfortable environment and worries a lot less if she's going to drop her bike.

"It's a group without any benchmark for brand or displacement," said James Pluta, a veteran rider in the scene, according to the source. "It's about the joy of riding - not cornering skill or how far can you wheelie on the 101."

According to The Wall Street Journal, motorcycle manufacturers are trying to attract more Generation X riders with 70s-style motorcycles. Many riders are getting their first taste of riding while in their mid-30s and early 40s, but female riders are continuing to grow with the culture surrounding motorcycles.

With motorcycle manufacturers trying to come back after the economic downturn a few years back, more companies are opening their doors to whomever wants to ride.