Missouri Representative Wants To Partially Lift Motorcycle Helmet Law
Chaparral Motorsports
|
January 12, 2015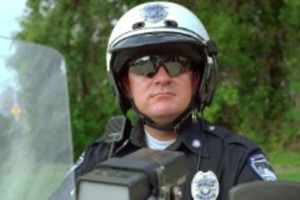 Across the nation motorcycle helmet laws are constantly being fought over, and the state of Missouri could be ready for a change in its law. According to The Associated Press, Missouri Rep. Shane Roden of Cedar Hill, a recently elected state official, said that one of his first plans of action is to limit that state's motorcycle helmet requirement to apply only to minors.

Roden also wants those who only have a learner's permit for motorcycle operation - no matter the age - to wear a helmet. According to the source, current Missouri law enforces drivers and passengers on motorcycles to wear helmets or be slapped with the maximum fine of $25.

In the last several legislative sessions there has been bills proposed to allow motorcyclist 21 years old and older to ride without a helmet. However, the bills quickly failed to pass, as helmet regulations continued in the state, the source reported.

Cpt. Derek Walrod of the Jasper County Sheriff Office explained the helmet issue is controversial in the state, but Missouri law still requires helmets, CBS affiliate KOLR reported.

"Currently, all motorcycle riders in the State of Missouri have to wear a helmet while they're riding a motorcycle. Even if they're from out of state and they come into Missouri, they have to have a helmet on," said Walrod, according to the source.

Riders Believe They Have A Choice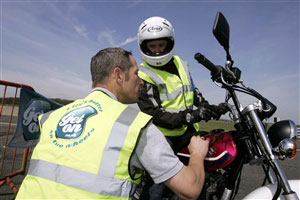 The ongoing debate around mandatory motorcycle helmet laws has many riders saying it's their choice to make, KOLR reported. Carl Palm, a motorcyclist and advocate for a new bill against the helmet law, explained there are many safety factors when riding a motorcycle, and a helmet shouldn't be the primary focus.

"If we want to get serious about safety, [there are] a whole lot of other things that should be coming first on this, but it's just a freedom deal," said Palm, according to the source.

Palm added that state regulations should be more stringent on safety courses and building more experienced riders, as she thinks simply enforcing safety gear will not address the issue of unsafe motorcyclists.

On the other hand, Walrod and many others in support of the mandatory helmet law feel that enforced regulations help save lives, the source stated.

"I've been on several accidents in my 18 years, and I've seen people walk away from motorcycle accidents, that if they weren't wearing a helmet, I don't think they would've," said Walrod.

Only Two States Without Helmet Laws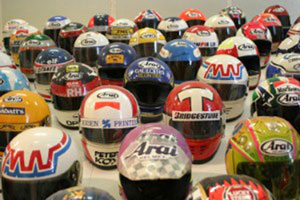 According to Biker's Rights, currently only two states are 100 percent free of any helmet laws and regulations: Illinois and Iowa. However, there are 27 states that have partial laws that include at least some sort of age requirement, and 19 states - including Missouri - have a mandatory helmet law for all motorcycle drivers and passengers.

The previous bill did not even make it to the Missouri Senate floor, but Roden is hopeful to get the proposal much further this time around, the AP reported. For riders who have to follow state regulations, many laws require Department of Transportation (DOT)-certified helmets and other specific state-regulated equipment.