Entry Tiers Set For MotoAmerica Series
Chaparral Motorsports
|
January 12, 2015
Three Choices For Superbike, Superstock 1000 And Supersport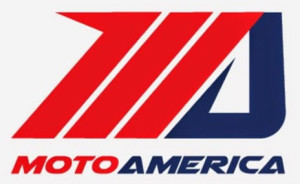 MotoAmerica, the new home of the AMA Superbike Series, has announced that it will have three rider-entry options for Superbike, Superstock 1000 and Supersport in its debut season with riders/teams having the choice of Premier Entry, Season Entry and Single Event Entry.

The Superstock 600 and KTM RC Cup riders/teams will be eligible for Season Entry and Single Event Entry.

Effective immediately, MotoAmerica is accepting applications for both Premier and Season Entry for Superbike, Superstock 1000 and Supersport with an entry closing deadline set for February 10. Riders and teams who are accepted for the limited number of Premier Entries will receive benefits such as a guaranteed purse, paddock hospitality footprint, permanent credentials, and media initiatives.

"The registration program is designed to support those who create a true partnership with MotoAmerica, as well as distribute purse monies throughout the field, helping to facilitate more rider participation," said MotoAmerica COO and KRAVE Partner Chuck Aksland. "We are encouraging season-long entry to create a consistent grid to our fans and industry partners, as well as facilitate cross promotion with our riders and the series, and the registration structure will help achieve that goal."

Premier and Season Entry is the only way to guarantee a registration space for MotoAmerica classes. In early March, MotoAmerica will release single-event entries on a per track and space-available basis.

For more information and to receive a Premier Entry or Season Entry application, email registration@motoamerica.com.

About MotoAmerica
MotoAmerica is the new North American road racing series created in 2014. MotoAmerica is an affiliate of KRAVE Group LLC, a partnership that includes three-time 500cc World Champion, two-time AMA Superbike Champion, and AMA Hall of Famer Wayne Rainey, ex-racer and former manager of Team Roberts Chuck Aksland, motorsports marketing executive Terry Karges, and businessman Richard Varner.
Source: MotoAmerica