5 Popular Motorcycles That Stood Out In 2014
Chaparral Motorsports
|
December 31, 2014
A lot of new and exciting motorcycles were released in 2014 and even more were announced for next year. While next year is certainly going to be a great one for new motorcycles, let's go ahead and look back on the best of the best in 2014:

1. Harley-Davidson Sportster Superlow
[caption id="attachment_35322" align="alignright" width="300"]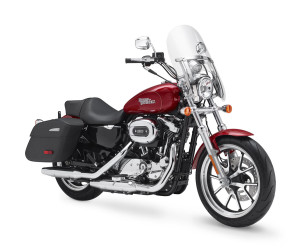 2014 Harley-Davidson Sportster Superlow[/caption]

It's tough to find any Harley-Davidson riders who will move away from their beloved bikes, and the 2014 Sportster Superlow is another reason to keep riders loyal. The motorcycle is an affordable and fun ride that brings its V-twin powerband and clean styling to give the bike a well-tuned appeal.

The motorcycle also comes with a lot of new features. According to Total Motorcycle, the Sportster Superlow has a new integrated electrical system, speedometer, hand controls and an optional keyless H-D Factory Security System that can locate the bike anywhere.

The 4.5-gallon tank gives the rider extended range and there were all new paint colors and graphics added to the bike. The 883-cc engine and electronic sequential port fuel injection system make this smaller Harley an absolute fun ride.

2. KTM 1290 Super Duke R
[caption id="attachment_35324" align="alignright" width="300"]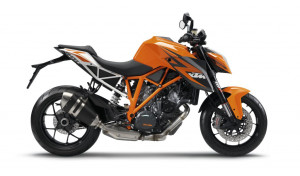 2014 KTM 1290 Super Duke R[/caption]

A prototype for the KTM Super Duke R was on display at the EICMA motorcycle event in 2012, which had several riders eager to get ahold of the new bike, Cycle World reported. The Super Duke R is an extreme powerhouse street​ bike with a 1,301-cc LC8 V-twin engine. Additionally, the traction control and very sensitive ABS system help riders take control of the insane152 hp and 93 pound-feet of peak torque.

The Super R keeps the KTM style of the "bare bones" look with exposed bars. The motorcycle looks like it's ready for the race track but is sophisticated enough for riders and their daily commutes, the source reported.

3. Indian Chief Classic
[caption id="attachment_35321" align="alignright" width="300"]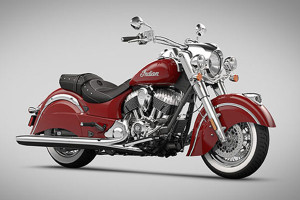 2014 Indian Chief Classic[/caption]

As far as gorgeous motorcycles in 2014 go, the Indian Chief Classic might take the cake for the year. The bike is not only pretty to look at, but it also packs some muscle with a Thunder Stroke 11 V-twin engine that is surely powerful enough for any road. Also, has a great sounding exhaust that doesn't overkill the power of the bike, Cycle World reported.

The Chief is a relaxing ride with a leather saddle and superior handling. The classic appeal to the motorcycle certainly attracted a lot of riders in 2014. Every part of the reborn motorcycle manufacturer's bike is beautifully engineered.

4. Yamaha FZ-09
[caption id="attachment_35323" align="alignright" width="300"]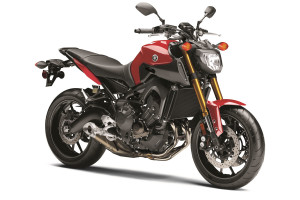 2014 Yamaha FZ-09[/caption]

According to Sport Rider, there's usually a couple of early thoughts about any sportsbike that falls under $8,000: It's made for beginner or novice riders, not far different from its previous models and will perform like a novice motorcycle.

However, that is far from the truth with the Yamaha FZ-09, which surprisingly has a price tag of just $7,990. The FZ-09 has an 847-cc inline three-cylinder engine that is far from being a novice ride. The motorcycle has a powerful 65 foot-pounds of torque with its first two gears being extremely strong. The peak 115 hp is just another reason why this bike is made for riders looking for an affordable but authoritative bike.

5. Honda Valkyrie
[caption id="attachment_35325" align="alignright" width="300"]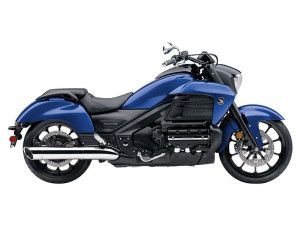 2014 Honda Gold Wing Valkyrie[/caption]

The Honda Valkyrie is something different for riders because it has a six-cylinder power cruiser with progressive styling and fairing, Ultimate Motorcycling reported. The motorcycle looks like a mammoth vehicle but actually weighs 752 pounds wet.

Its motor is quick enough for those looking for some extra speed, but its handling is tame for easier riding days, the source reported. The 1,832-cc engine will provide a little bit of everything for those looking for stability and speed.