5 Tips To Follow When Purchasing Your First Motorcycle
Chaparral Motorsports
|
December 28, 2014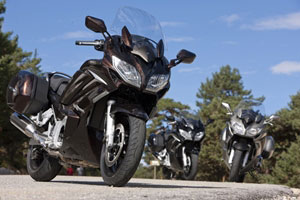 If you have completed the initial motorcycle training courses and are ready to buy your first motorcycle, there are some important steps to follow before you make the big purchase. Unlike cars, motorcycles are another beast when it comes to getting used to driving on the streets.

Everything depends on the weather, your budget, experience, safety and other important aspects. While purchasing a motorcycle can be an overwhelming decision, here are a few tips to help you get your first ride:

1) Think Logically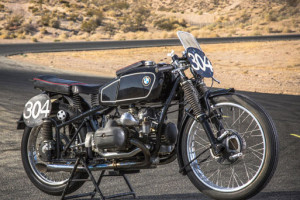 If you were a parent, you wouldn't give your 16-year-old a Lamborghini to start off with, so let's put the idea of getting the new Kawasaki Ninja H2 away for a few years until you know how to handle that beast.

It's necessary to think logically about your first ride and what you want out of it. Start off by asking some important questions like: Will this bike be used as transportation to work? Will you ride only on the weekends? How comfortable are you on two wheels? How much can you really afford? While you're at it, you should also look into a motorcycle safety course like those taught by the Motorcycle Safety Foundation. Not only will these classes help you be a better, safer rider; but it will help you answer some of your questions about riding - and it may even cover part or all of your driver's license tests.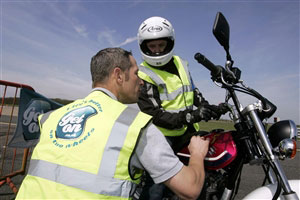 Another good practice to get your head straight is to talk to a friend who rides. He or she might try to get you to spend outside your comfort zone because it's much easier to recommend buying an expensive ride. However, a friend who rides is going to know a lot of problems he or she has with riding and what he or she might have done differently. Your friend might keep you off the edge of spending thousands on a vintage Honda CB or BMW that requires around-the-clock maintenance or a full-time assistant to scrounge around for aftermarket parts.

2) Make A List Of Appropriate Motorcycles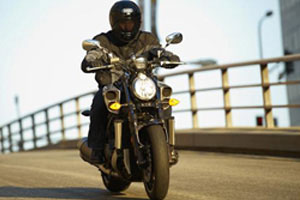 This is the fun and not-so-fun part. You should make a list of all the practical motorcycles you think would be great to own. However, the no-so-fun aspect is to do your homework. It's best to look on the Internet for "best bikes for beginners." Don't feel bad searching things like "beginner", "novice", "first-timer" and "easy to control" to find what motorcycles you should be considering.

You don't want a motorcycle that is uncontrollable or too heavy for your first ride. If you tip over your bike, the last thing you want is a bike that is too heavy to push back onto its two wheels.

3) Think About What You're Spending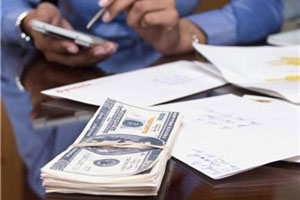 When you're planing to make the jump away from the cage of a car and into the freedom of a bike, it's easy to think about simply spending a few thousand to get a new ride. However, the total cost of ownership is important if you want to take out your ride and actually enjoy it over the summer.

It's critical to start early and get things such as motorcycle insurance, getting a new license and purchasing license plates, tags or appropriate parking stickers in order. Also, it's necessary to remember all the appropriate motorcycle gear you'll need, including: a helmet, gloves, a riding jacket, appropriate boots and pants. If you ever go down on your bike, you're going to want to be covered head to toe in protective gear because your jeans will shred like a tissue on the asphalt.

Another avenue to consider is the maintenance cost of your new ride. While no one wants to think about their brand new bike breaking down, motorcycles need to follow a proper maintenance schedule just like cars - if not more so. Tires will need to be replaced regularly, oil changed, chains lubricated - not to mention the standard factory recommended maintenance schedule. On the other hand, fuel will likely be less of a concern as most motorcycles get much better fuel economy than other vehicles out on the roads.

4) Pick The Right Style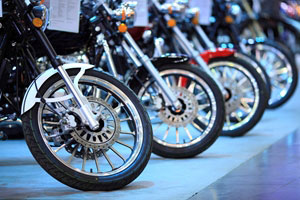 We're not talking about your image here. While the look you want to portray to the world is important, when you're looking for your first ride it is much more important to know how it feels to actually ride the bike. Don't let any thoughts on how you look sway you into choosing a ride that doesn't actually suit you. It is important to know if you feel more comfortable on a sportbike, cruiser, street bike or dual sport. Each motorcycle has a different feel and, to get a good idea of your options, you should choose motorcycles you like from various different styles to add to your list. Then you can visit dealerships to get a feel for how each type of bike rides.

5) Know Your CC Limit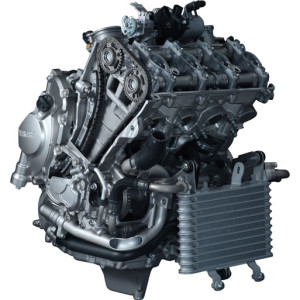 Motorcycles come in all sorts of cc's, which stands for cubic centimeters - the standard way of determining the size of your engine. The higher the cc's, the more powerful your bike will be. Most manufacturers have a street bike in the 250-300cc range that is geared to those entering the market, but their next offering is either a 600cc or 650cc sport bike and then it jumps again into the liter range (around 1,000 cc's). Honda is an exception, as their 2015 model year has a range of engine sizes - stepping up every 100cc's or so from the Honda CBR300R through the supersport Honda CBR1000RR. When you go for your test rides, try to get an understanding of how the different engines respond and how well you can control the various power outputs. Many people feel that a 600cc bike is too much for their first go, while others feel they will outgrow a lower powered bike too quickly. Regardless of which camp you fall in, you should always start low when you get your first bike. The last thing you need is a 1,200cc sportbike that you could easily wreck on your first ride because you're just not ready for it yet.