Forest Service Responds To Traps Set Along Western States Trails
Chaparral Motorsports
|
December 21, 2014
U.S. Forest Service responds to concerns about dangerous spikes along Western states trails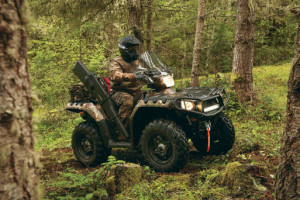 The U.S. Forest Service has investigated four incidents in which vandals endangered the lives of motorcyclists and all-terrain vehicle riders by burying spikes along trails used by off-highway vehicles and others, the American Motorcyclist Association reports.

The spiked strips, which resemble heavy barbed wire, can cause flat tires on motorized vehicles, which could cause loss of control and result in a crash. The booby traps also threaten the safety of hikers and horseback riders and even the wildlife that travel along trail corridors.

Two incidents came to the attention of the AMA in May through AMA Life Member Jerry Abboud and the Colorado Off-Highway Vehicle Coalition. The AMA then began working with COHVCO and Western states politicians to ensure this matter was fully investigated.

In September, U.S. Sen. Michael Bennet (D-Colo.) wrote a letter to Forest Service Chief Thomas Tidwell citing concerns about the dangerous and illegal trail spikes. Bennet's letter was cosigned by Sens. John McCain (R-Ariz.), Mark Udall (D-Colo.) and Jeff Flake (R-Ariz.)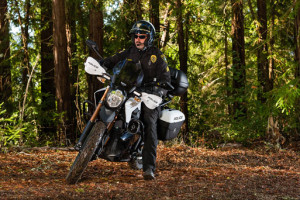 Joe L. Meade, director of recreation, heritage and volunteer resources at the U.S. Department of Agriculture, responded to the senators on Dec. 8. He reported that the Forest Service received four reports in the past five years - two in Colorado and two in Arizona.

"These incidents appear to be random acts that were intended to target both non-motorized and motorized trail users," Meade wrote. "We have issued public awareness press releases and have shared the information with the (U.S.) Bureau of Land Management and other state and local law enforcement and land management agencies."

Wayne Allard, AMA vice president of government relations, said he appreciates the Forest Service's full investigation of these incidents and hopes that the perpetrators can be brought to justice.

"The people who plant these spikes are putting at risk the lives of innocent, law-abiding Americans," Allard said. "We join COHVCO, the Forest Service and other groups in urging anyone with information about these crimes to come forward."

In May, the Forest Service provided guidelines for anyone discovering booby traps in the trails:



Document the location -- with latitude and longitude, if available

While at the site, try to report the device to the nearest Forest Service office, which can be found here: http://www.fs.fed.us/organization/506

Follow the Forest Service directions

If the Forest Service cannot be contacted, conspicuously mark the site to warn other trail users or carefully remove the device.

The AMA also requests that information be emailed to grassroots@ama-cycle.org. Please include the location of the device -- a description of the device, the date of discovery and any other information deemed important or appropriate.

Individuals with information about the found booby traps are asked to leave a message on the Forest Service Law Enforcement Tip Line at (303) 275-5266.

About the American Motorcyclist Association
Founded in 1924, the AMA is a not-for-profit member-based association whose mission is to promote the motorcycle lifestyle and protect the future of motorcycling. As the world's largest motorcycling rights and event sanctioning organization, the AMA advocates for riders' interests at all levels of government and sanctions thousands of competition and recreational events every year. The AMA also provides money-saving discounts on products and services for its members. Through the AMA Motorcycle Hall of Fame in Pickerington, Ohio, the AMA honors the heroes and heritage of motorcycling. For more information, visit www.americanmotorcyclist.com.