Resolve To Ride: 7 Resolutions To Get You Motorcyling Into The New Year
Chaparral Motorsports
|
December 17, 2014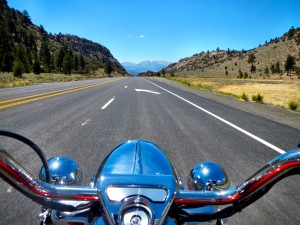 It's getting near that time of year again, time for you to make a New Year's resolution that you'll mostly likely give up on by March. We make resolutions with the best intentions (most of us resolve to lose weight or get into better shape) and do pretty good at keeping up with them for the first couple months. But then as time moves on many of us seem to slip into our old habits. Don't worry, we've all been there. It can be pretty tough to stick to a workout regime or maintain a healthy diet and not sneak in a cheeseburger every now and then.

What if there were some resolutions we could suggest that would be fun and exciting and revolve around something you already enjoyed doing-riding your motorcycle. Below are seven resolutions that will not only help improve your mind, body, and soul but will also keep you motoring all throughout the year.

1. Ride More
It's plain and simple, just get out and ride more. Set a goal of riding a specific number of days or miles per month. If you don't regularly commute to work on your motorcycle vow to ride in at least once a week. When you have to run some errands reach for the bike keys instead of the car keys. Challenge yourself to ride in weather conditions you don't typically ride in; items like heated grips, a [mageProductLink sku="350-5423" title=""]one-piece riding suit[/mageProductLink], and [mageProductLink sku="350-6155" title=""]Frogg Toggs Rain gear[/mageProductLink] can make a huge difference in keeping you warm and dry in inclement weather.

Do you like to ride in groups or help others in your community, if so then search out new riding groups at your local motorcycle shop or check online forums and social media pages for people in your area that have the same type of bike or like to do the same kind of riding as you? Another great way to get out and ride more is to join up with organized charity or support rides, this will bring miles of smiles to not only to yourself but those who are benefiting from the designated charity/support group as well.

2. Attend a Safety Course
No matter if you've been riding motorcycles for ten months or ten years there's always some new riding technique you can learn or a skill you can improve upon. Many people think motorcycle safety courses are only for beginner riders. Not true, there is a wealth of info and skills that that can be gleaned and improved upon by a veteran rider taking an advanced rider course.

The Motorcycle Safety Foundation (MSF) offers a wide variety of courses for everyone from those who have never ridden a motorcycle but are considering taking to two wheels, to highly advanced skills courses with emphasis on high speed cornering and braking. There are even classes for those that may have ridden motorcycles when they were younger and are returning to the sport so an intro or beginner course wouldn't necessarily suit them.

Aside from learning how to become a safer more attentive rider there are other benefits for taking a riding safety course. Many beginning riding courses provide motorcycles and some safety gear. This alone can possibly save you thousands of dollars by helping you decide if two wheels are for you without dumping a wad of cash on your own bike. In many states completing a beginning rider's course can serve as a license waiver test-saving you from having to take the riding test at the DMV.

For those that have been riding for quite some time the benefits of taking an advanced riding course includes improving upon existing skills and breaking bad habits that may have developed over the years. There's can also be a monetary benefit for taking a safety course, many insurance companies will offer discounts if you prove that you have completed a course; this goes for both advanced and begging riders.

Safety courses/training schools go beyond basic street riding too, if you just got a new KLR 650 or adventure bike and are interested in improving your off roading skills there schools like the Jimmy Lewis Off-Road Riding School that will teach you how to handle your machine on any terrain and how to get over tough obstacles. If you've got a little one, and you just bought them something like a Honda CRF50 then you'll definitely want to get them enrolled in a dirt bike course. This will teach them the proper techniques to become a confident and competent off road rider while also learning to respect the power of a motorcycle.

3. Read Your Owner's Manual
Chances are when you bought that brand new GSX-R750 you tucked the owner's manual away in a file cabinet or drawer somewhere and never looked at it again. Sure, those things can be pretty boring but there are key bits of info that you should make yourself aware of and keep mental notes on such as service intervals, amounts/types of fluids to be used, and what specific functions/features on your motorcycle will do.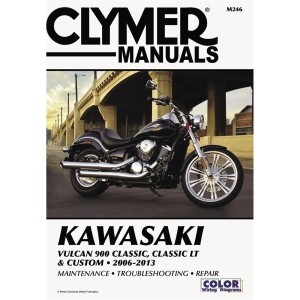 Some owner's manuals even have a notes or blank page or two at the back which is great for maintaining your service records and keeping a running tab of the amount of money you spent on parts, service, upgrades etc. Not only is this interesting info to look back on over the life of your motorcycle but when/if you ever decide to sell your bike you'll have a detailed account of how well you maintained the bike, which could help you squeeze a few more dollars out of the sale. If you want to get even more technical and really get to know the ins-and-outs of your motorcycle then purchasing a service manual from a reputable publishing company like Clymer can help you save money in mechanical repairs.

4. Find a new Trail, Track, or Road
Keep things interesting and fresh by discovering new roads or routes. Instead of traveling the same path to and from work switch it up and find a longer way home. A GPS unit like the Garmin Zumo 350LM can be a motorcyclist's best friend for finding new roads. The unit comes with a motorcycle mount and when paired with a Bluetooth helmet can provide voice prompted turn-by-turn directions. It can also help you keep track of your service intervals. You can use it to discover new roads as you ride or turn it off and get lost on your own and then use the GPS to help you get back to more familiar territory.

Another option would be to purchase something like [mageProductLink sku="025-1698" title=""]Kuryakyn's Handlebar Mount Tech Connect Kit[/mageProductLink] which will allow you to safely secure your smart phone to your brake or clutch perch so you can easily see and use your favorite navigation app.

One other way to find new roads is to make every trip an adventure by visiting historic or interesting landmarks. You could also get into Geocaching and seek out hidden treasures along your ride. If you're into performance bikes and technical riding then look up the local track and partake in a track day event. For off road/dirt bike riders instead of always hitting the local track travel a little further out of town and try out a new track or one you haven't been to in a long time.

5. Replace your Riding Gear
Did you know your motorcycle helmet has a limited lifespan? The Snell Foundation and most helmet manufacturers recommend replacing your helmet every five years. There are a myriad of things such as cleaners, dirt, hair oils, and cosmetics that can cause various components of the helmet to degrade over time, possibly leaving the helmet less effective in the event of a crash.

The five year replacement time line is also recommended to stay up-to-date with the latest materials and technologies that are continually being developed to producer better/safer helmets. You should also replace your helmet after a crash, even if it looks to be in good condition. Any impact or drop can compromise the integrity of your helmet and while you may not be able to see it there could be internal damage that may affect the helmets ability to properly protect your head as it was intended to.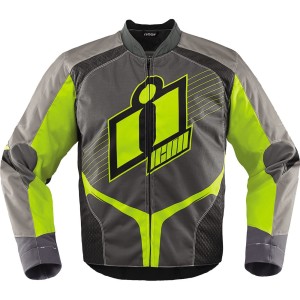 Maybe you stuck with your goal of shedding a few pounds and now your favorite motorcycle jacket or riding jeans don't fit the same anymore. While the jacket may be broken in and really comfortable, after losing a good amount of weight the jacket could fit differently on your frame and thus its protective armor may not sit in all the right places any more.

Also, if the jacket or jeans are too big there could be excess material flapping in the wind and disrupting your ride. Then there's always the other side of the coin, where maybe you got a little carried away with all the holiday parties and meals and can't get your jacket zipped up all the way any more. Don't try to suck it in or ride in discomfort because you don't want to buy new gear. Doing so will only result in an uncomfortable, miserable ride that could potentially turn dangerous if your gear is restricting you from easily moving or operating your motorcycle.

6. Check Your Motorcycle Tires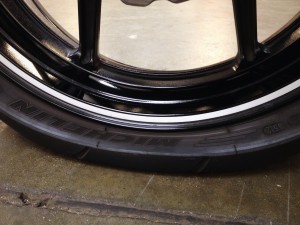 If your bike has been sitting for any length of time it's important to inspect your motorcycle tires. When looking over the tires you not only want to make sure they are properly inflated but make sure there aren't any objects stuck in the tires like screws or nails. Check the tread pattern and ensure there isn't any unusual or irregular wear-if there is, along with replacing your tire(s) you should have your bike inspected to make sure there are no issues with alignment or other significant problems that could potentially cause ill handling.

Make sure the tread is within spec by checking the wear bars in the tread. If the tread is down to the wear bars it's time to replace. Another quick and easy point of reference is to use a penny. Insert the penny into one of the grooves and if the tread comes up to Lincoln's head that equates to about 2/32" of tread, which is close to where most manufactures recommend replacing the tires (refer to your tire manufacturers specs).

You'll also want to inspect the sidewalls for punctures or cracking. If your bike has been sitting on a low or flat tire for a long period of time this can lead to cracks in the sidewalls and possibly a flat spot, both of which call for a new tire.

7. Clean Your Motorcycle Helmet
When was the last time you gave your motorcycle helmet a good cleaning? Three months ago? Last season? Two years ago? Unless your helmet is really foul smelling it's easy to forget to give it some TLC every once in a while. Before you get too crazy or lazy and decide to just chuck your lid in the washing machine, carefully inspect the inside of your helmet for any special care or cleaning instructions.

While helmets are designed to take abuse they can actually be pretty delicate. Harsh chemicals or detergents can cause irreversible damage to the exterior and/or interior. If there are specific instructions follow them to the T. If there aren't any specific instructions then use mild soap, lukewarm water, and a soft cloth or micro fiber towel, and let the helmet air dry. Most helmets have removable interior liners which make it easy to give the liner a through washing. You can use some baby shampoo to wash the liner and after rising the liner squeeze out the excess water and set the liner aside until it's completely dry. While the liner is drying you can take that time to inspect the inside of the helmet and EPS liner for cracks, decay, glue peeling away, or any other possible signs of wear or damages.

If your liner isn't removable, pull off the face shield and submerge the helmet in a storage container filled with soapy water. Then again after rinsing and removing all the soap allow the helmet to rest neck side down so the water will drain out and allow to completely dry.

When you don't have time to give your helmet a deep cleaning there are plenty of products you can use to eliminate smells, remove the oils left behind by your hair/skin, and remove bugs and debris from the exterior and face shield. Motul offers its [mageProductLink sku="255-822230" title=""]Helmet Clean[/mageProductLink] which will help remove insects and other grime form the surface.

For the face shield you can use [mageProductLink sku="275-0058" title=""]Motorex's Viso-Clean[/mageProductLink] to get your visor looking like new again. The box comes with individual packages each of which has a wet cleaning cloths and dry cloth. This makes it easy to take the cleaners on the road with you for those long evening summer rides when the insect population is extremely dense. In addition to cleaning your lens the Viso-Clean wipes also apply an anti-fog treatment with each use.

To keep the interior of your helmet fresh and clean a can of [mageProductLink sku="353-0755" title=""]Pro Clean Helmet Renew[/mageProductLink] can work wonders, especially in the summer months when you'll be sweating a lot more. The foaming spray helps clean and remove oils as well as deodorizes and eliminates smells. After the first cleaning you'll be amazed how much more enjoyment you'll get out of your helmet and will most likely make it a regular habit.

Hopefully you've been inspired to change up your New Year's resolution this year and taking up one or all of these resolutions will help you spend more time enjoying your motorcycle.