Manage Your Fuel On Your Phone With Vance And Hines Fuelpak
Chaparral Motorsports
|
December 15, 2014
[mageProductLink sku="v66005" title=""]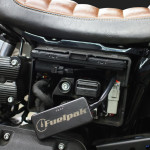 [/mageProductLink]When it comes to motorcycle riding, efficiency makes all the difference. Certain products can significantly improve safety and performance, giving a rider peace of mind and helping them out when they need it the most. Something as simple as gloves can have a resounding impact on a long ride, and therefore it's important riders are equipping themselves with the right gear.

Vance & Hines is a leading manufacturer of exhaust systems and a wide range of motorcycle parts and accessories. Their integration of a motorcycle with a smartphone has been an inventive way for riders to experience life on the road.

Fuelpak Of The Future
[mageProductLink sku="v66005" title=""]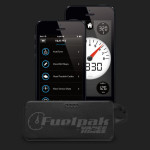 [/mageProductLink]When it comes to monitoring fuel levels and other aspects of a bike, there's no better product than the Fuelpak FP3 from Vance & Hines. Any newer Harley Davidson model that uses the HDLAN system can be equipped with the Fuelpak FP3, and best of all, riders can connect wirelessly through the Bluetooth of their smartphone. Essentially, the Fuelpak FP3 ensures riders have the information they need about their bike at their fingertips. This helps riders stay safer. Here are some notable features to the Fuelpak FP3:



Re-calibrates the electronic control module by flash tuning

An autotune feature helps to keep tuning precise

Displays live sensor data

Any Harley rider can revolutionize the way they monitor their fuel by adding a Fuelpak FP3. However, the benefits don't stop there. The Fuelpak FP3 will also tell a rider their speed, revolutions per minute, cylinder-head temperature, gear selection and voltage. This information is all effective in keeping a rider safer on the road.

LED & LCD Fuelpak
[mageProductLink sku="1020-0615" title=""]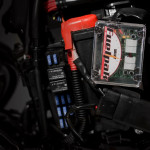 [/mageProductLink]While the FP3 Fuelpak is a must have for those with the latest Harley's, there are [mageProductLink sku="1020-0615" title="Vance & Hines Fuelpak Fuel Management System"]Fuelpak options[/mageProductLink] for those with older bikes, even some that are [mageProductLink sku="v61001g" title="Vance & Hines Fuelpak C.A.R.B. Approved Fuel Management System"]C.A.R.B. approved[/mageProductLink] for use in California. They don't boast the smartphone connectivity of the FP3, but the LED and [mageProductLink sku="v61017" title="Vance & Hines Fuelpak LCD Fuel Management System"]LCD Fuelpaks[/mageProductLink] are essential upgrades for those with an older cruiser. With the same manual tunability as their high-tech brother, although with a slightly less convenient input process, these two Fuelpaks cover the range of models that miss out on the FP3.

[mageProductLink sku="v61017" title=""]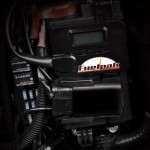 [/mageProductLink]Any of the Fuelpaks from Vance and Hines are a must-have product for any Harley rider. As the simplest product can have a huge impact on keeping a rider safe and efficient, imagine what the Vance and Hines Fuelpak can do.

Vance & Hines Fuelpak Image Gallery
(Click for full size images)